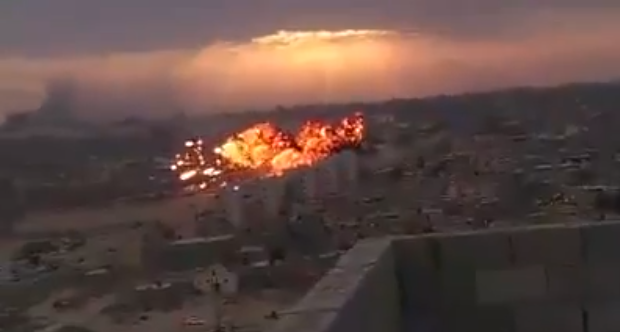 Free Libya Air Force Mig-21 crashed into city blocks at Tobruk, in eastern Libya.
On Sept. 2, a Mig-21 belonging to the Free Libya Air Force crashed into Tobruk killing the pilot and at least a small boy on the ground.
The entire scene was filmed from a rooftop in Tobruk: the aircraft seems to be initially nose-diving, then the pilot pulls up again and the aircraft overflies the cameraman in what seems to be a climb, just before it dives again and crashes between buildings causing a huge explosion.
Needless to say the reasons of the crash are still unknown even if according to some news reports, sources pointed towards the mechanical failure.
According to RT, the pilot has been identified as Rafa Al-Farani and the he crashed in his Mig-21bis while performing in a memorial flypast for another pilot, Ibrahim Al-Manifi, who was also killed in a plane crash few days ago.
This seems to explain the reason why someone was filming the plane from a rooftop at the time of the crash.
Related articles