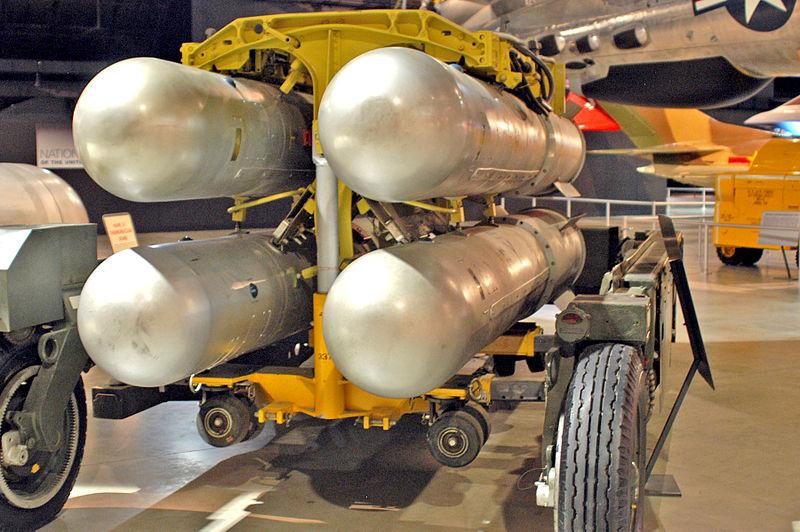 On Jan. 21, 1968, a B-52G Stratofortress belonging to the 380th Strategic Bomb Wing from Plattsburgh Air Force Base, New York, crashed in in Greenland in what is remembered as the second "Broken Arrow" incident (yes, that codeword is not only used in movies).
The bomber, using radio callsign "Hobo 28" was flying an armed peacetime airborne alert mission known under the codename of "Hard Head":  its purpose was to maintain a visual surveillance of the Ballistic Missile Early Warning System (BMEWS), which provided early warning of Soviet missile launches, at Thule Air Base.
During the mission, the Stratofortress experienced a cockpit fire, failed to make an emergency landing at Thule and eventually crashed on sea ice in North Star Bay.
Six of the seven crew members were able to eject the aircraft but the four hydrogen bombs carried by the B-52 (that did not detonate because of "Weak Links" safety mechanisms) released radioactive material.
In spite of an attempt to restrict the leaks, the high winds, the cold temperatures and the fire caused by the burning Stratofortress caused the dispersion of some other radioactive material into the sea.
Btw, one of the four B-28 Thermonuclear remains unaccounted for, after 46 years.
The crash, which followed the other Broken Arrow incident occurred in Spain two years earlier, highlighted the safety (and diplomatic) risks those kind of airborne alert missions, which were immediately ended.
Image credit: Wiki
Related articles