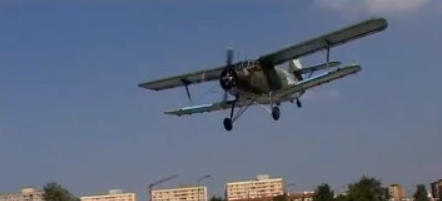 This video contains images of maneuvers that may seem impossible at the first sight.
The footage shows an old Antonov An-2 Colt's appearance in Krakow air show, back in 2006. Stunning aerobatics, low speed passes, a loop and an extremely short landing represent the array of stunts no one would be expecting from or associating with the An-2.
An-2 is a Soviet-era workhorse airplane designed by Oleg Antonov.
It has served literally all purposes from being an agricultural aircraft to an airplane used to train parajumpers. It is still flying and for a long  time it was the longest produced aircraft in the world (now that title belongs to the C-130 Hercules). The plane design dates back to 1947.
Nevertheless it would be hard to find a role in which An-2 was not used. Even a TV broadcasting version was ordered by Polish public TV back in 1975.
Jacek Siminski for TheAviationist
Related articles