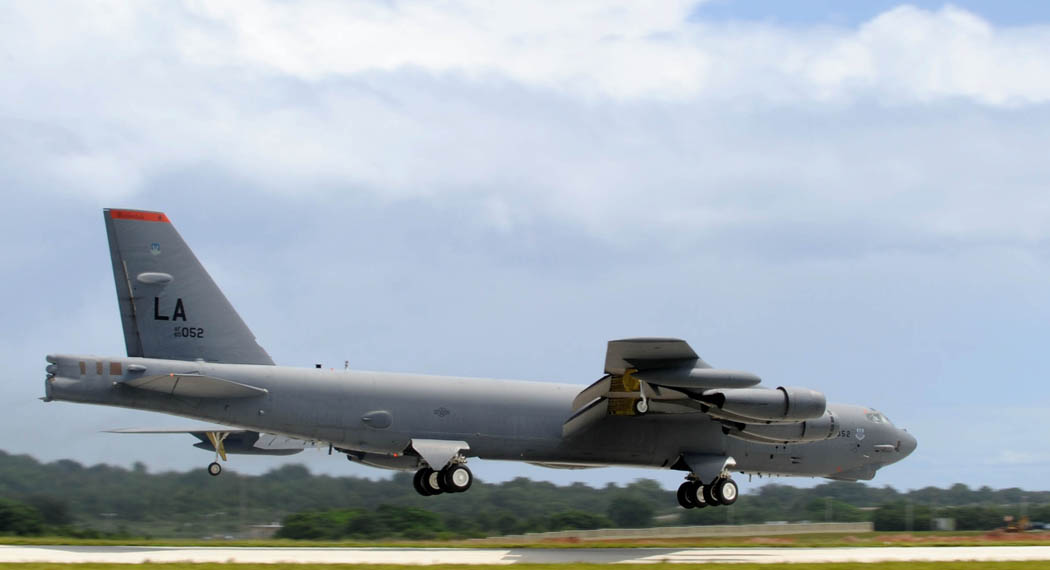 Few days after the Indonesian Sukhoi Su-30s made their first appearance at Royal Australian Air Force Base Darwin for Exercise Pitch Black, the base in Australia's Northern Territory will soon host another quite unusual visitor. According to the U.S. Pacific Command, a B-52 operating from Andersen Air Force Base, Guam, will be temporarily based to Royal Australian Air Force Base Darwin for a short term joint training with the RAAF.
The arrival of the strategic bomber at RAAF Darwin (alongside a KC-135 tanker of the Tanker Force in the region) will be the first deployment since the United States and Australia announced the US-Australia Force Posture Initiative in November 2011.
Whilst the purpose of the deployment is "to enhance U.S. ability to train, exercise and operate with Australia and with other allies and partners across the region, further enabling the U.S. to work together with these nations to respond more quickly to a wide range of challenges, including humanitarian crises and disaster relief, as well as promoting security cooperation efforts across the region," what's really interesting is that this could be the first of a series of future rotational deployments to both RAAF Darwin and RAAF Tindal.
In other words, the U.S. are now focusing on the Pacific theatre and have found in Northern Australia an eventual launch base for strike missions in the area (China and North Korea).
The aircraft is scheduled to conduct simulated ordnance drops over Delamere Training Range as well as practice aerial refueling operations.
The last time a B-52 has landed at RAAF Darwin was in 2010.

Image credit: U.S. Air Force
Related Articles