On Aug. 12, ten Minnesota Air National Guard F-16CJs belonging to the 148th FW "Bulldogs" from Duluth International Airport arrived in Morón, Spain.
The two flights, respectively using the radio callsigns "Cube 21-26" and "Cube 31-36", are enroute to Kandahar, in Afghanistan.
Among all the aircraft involved in the deployment (91-0336, 91-0388, 91-0341, 96-0082, 96-0081, 91-0391, 91-0405, 91-0406, 91-0408, 91-0409) "Cube 31", the example serialled 91-0391, sported a brand new dark grey paint scheme (with seemingly shades of gold).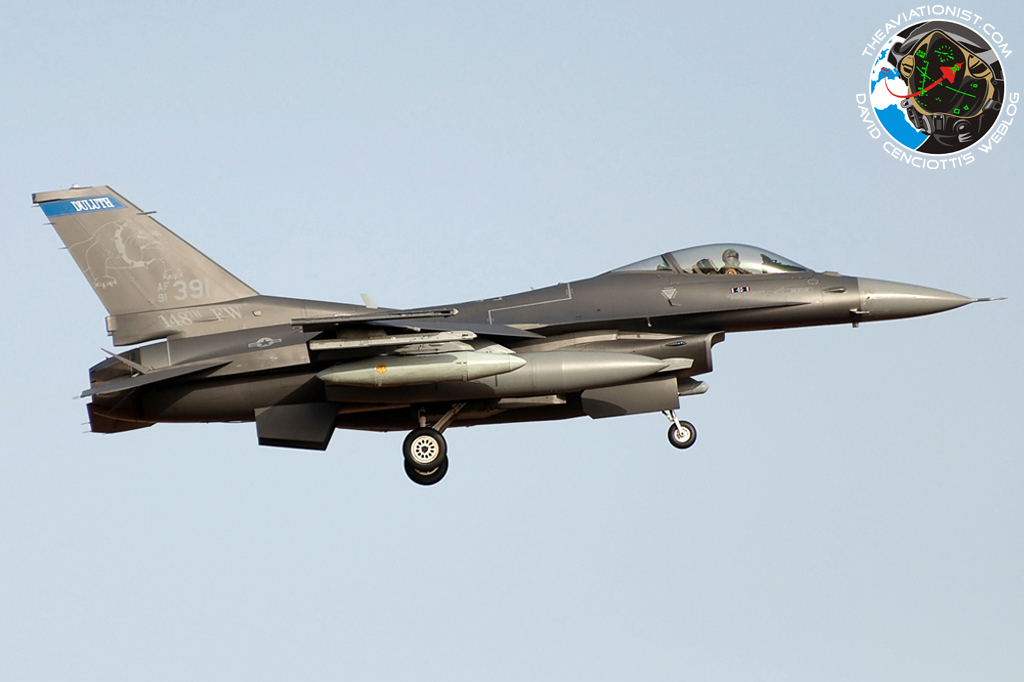 Image credit: Antonio Muñiz Zaragüeta
Related Articles