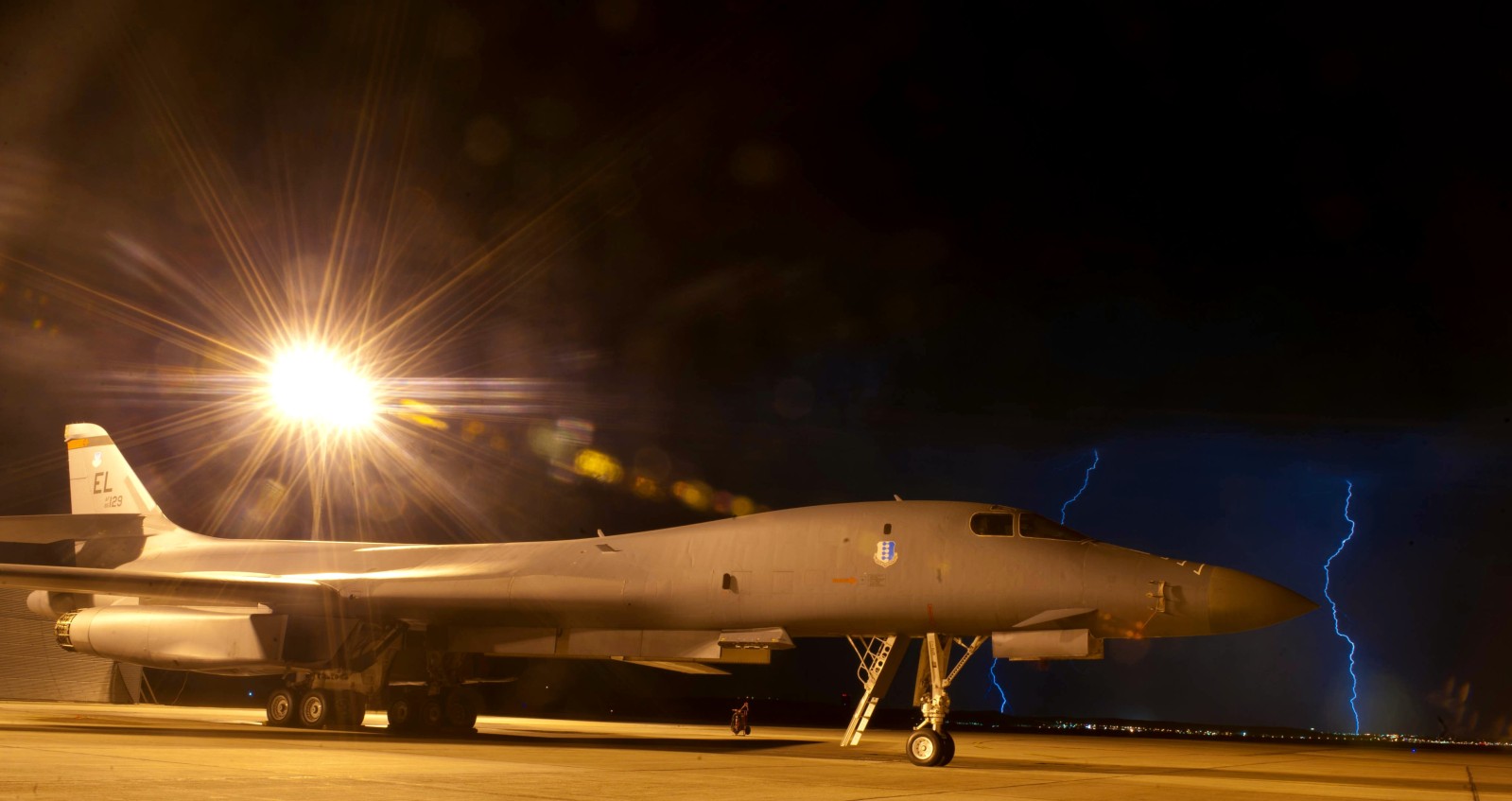 Taken on Jul. 24 at Ellsworth Air Force Base, South Dakota, by Airman 1st Class Zachary Hada, the following image shows a B-1 bomber on a local apron as a thunderstorm gets closer to the airport.
Image credit: U.S. Air Force
The image was made available to the public as approximately 350 airmen deployed to Southwest Asia to support missions in the U.S. Central Command AOR (Area Of Responsiblity) where the "Bones" will have the "clear focus to eliminate the Taliban and Al-Qaeda threats to ground forces out there," said Col. Gentry Boswell, 28th Bomb Wing vice commander.
According to the Ellsworth AFB press release, between January 2011 and January 2012, Ellsworth B-1 aircrews from the 37th Bomb Squadron and 34th Bomb Squadron tallied a 99.83 percent mission effectiveness rate, filling more than 3,000 joint tactical air requests while responding to 432 "Troops in Contact" situations and destroying 321 targets.
Along with the above image, such figures should deter Taliban from attacking allied forces in Afghanistan a little bit…
Related Articles