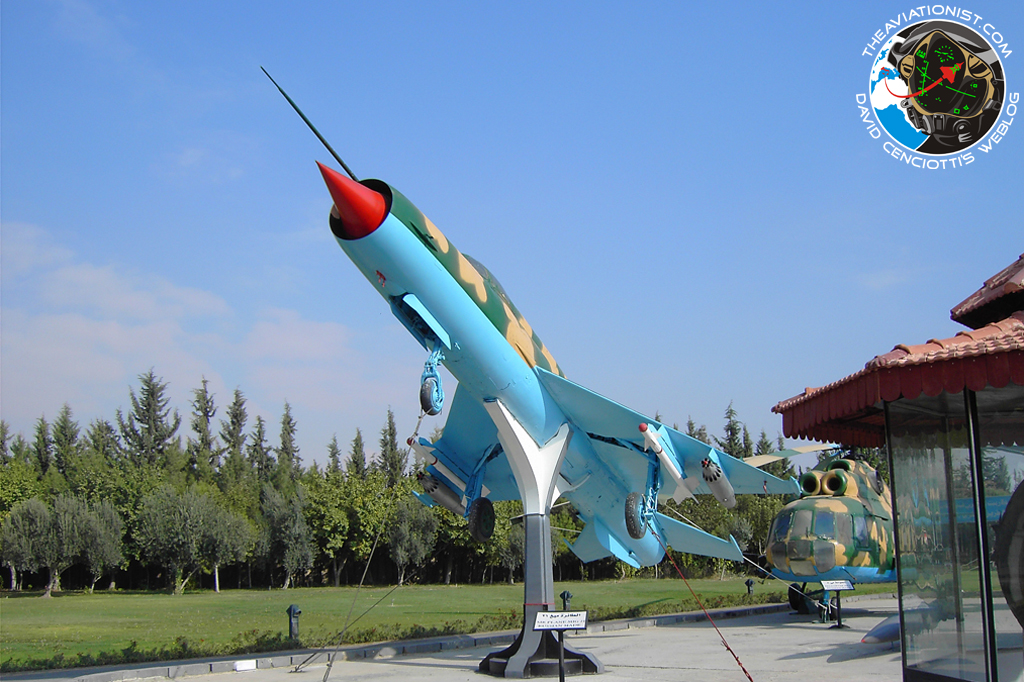 A Syrian Arab Air Force MiG-21 fighter jet has landed at the King Hussein Air Base in Mafraq, Jordan, after the pilot asked for political asylum on Jun. 21, 2012.
According to the Syrian state-run SANA news agency the plane was piloted by Colonel Hassan Hamada and communication were lost while the aircraft was near the border with Jordan.
The regime has denied that the Mig defected, saying that it was forced to perform an emergency landing after suffering an unknown emergency.
This is just the most recent of series of defections of Syrian pilots to nearby countries.
In 1989 a Syrian pilot dared to escape in Israel (source of the data below is Wikipedia).
On 15–17 August 1968, The pilots of nine Syrian MiG-17s and three MiG-21s defected to Iraq after failing in a coup attempt
On June 14, 1976, A Palestinian pilot in the Syrian Air Force, Flight Lieutenant Mahmoud Musleh Yasin, defected to Iraq with his MiG-23 Flogger.
On July 27, 1976, Syrian pilot Captain Abdul Qadar Al-Termanini, the "October war" hero, defected to Iraq with his MiG-21 fighter jet.
On October 11, 1989, Syrian pilot Abdel Bassem landed his MiG-23ML in Israel.