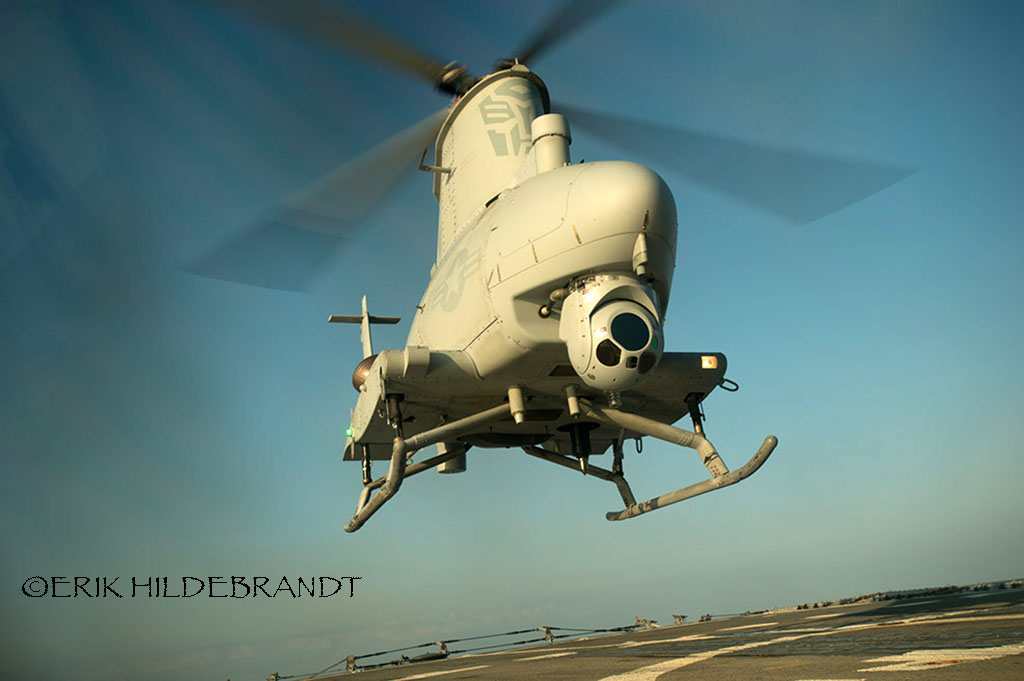 Following two unrelated operational mishaps with the MQ-8B Fire Scout unmanned helicopter, in April 2012, the U.S. Navy temporarily suspended flight operations for 14 air vehicles in inventory while reviewing system performance and operational procedures.
The grounding came after a Fire Scout operating off USS Simpson was ditched at sea on Mar. 30, as the drone was unable to achieve UAS Common Automated Recovery System (UCARS) lock on and could not be safely landed aboard the ship; and, on Apr. 6, an MQ-8B crashed during a routine ISR (Intelligence Surveillance Reconnaissance) mission in northern Afghanistan.
Although the news was not publicly advertised, the Fire Scout grounding has been lifted as the following exclusive images show.
They were taken by aviation photographer and author Erik Hildebrandt, who was shooting MQ-8B ops at sea for "Unblinking", its up coming book, due in December.
Actually, photographs don't only prove that the drone copter is flying again. They show an unprecedented achievement: on Jun. 11, HSL-42 based at NAS Mayport, Florida, succesfully conducted dual air vehicle operations (DAV) of 2 MQ-8B Firescouts off the deck of the frigate USS Klakring FFG-42.
The activity consisted of multiple launch and recovery cycles of 2 Firescout drone as well as live, on-site surveillance of mobile inland targets presented by the Camp Lejuene training complex.
With support by Northrop Grumman, the team was able to accomplish this critical milestone in littoral maritime VTOL (Vertical Take Off and Landing) UAS (Unmanned Aerial System) operations and, in a matter of few weeks, the Klakring will get underway on a 5 month deployment off the coast of Africa to relieve the USS Simpson currently stationed in the region.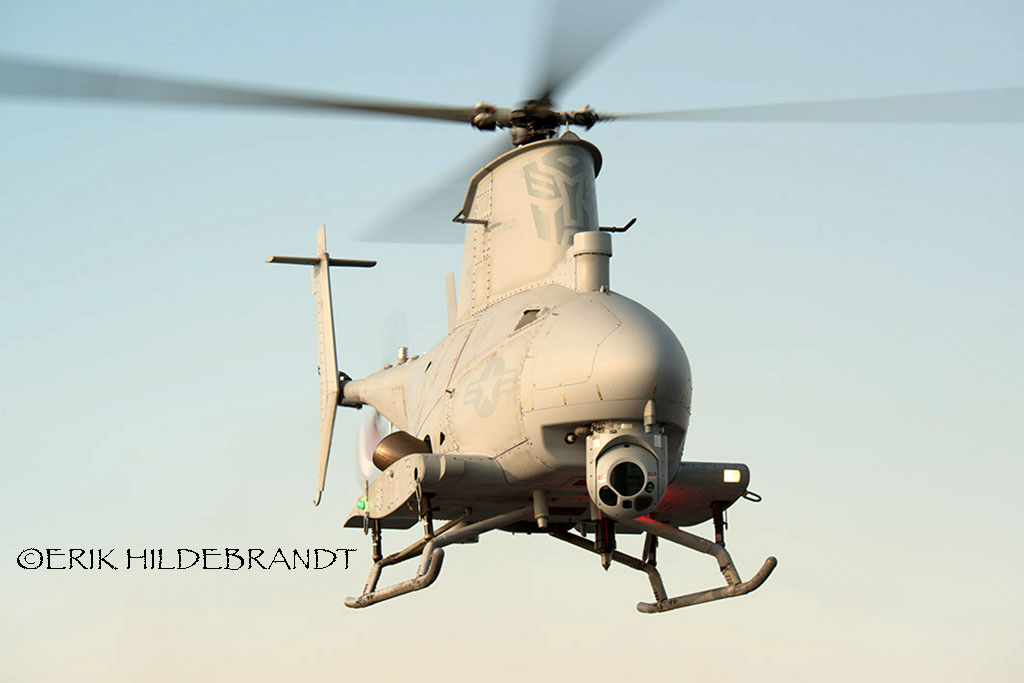 Noteworthy, one of the two MQ-8s involved in DAV sported a Transformers insigna on the Rotormast Pylon (RMP).
The Fire Scout has been used during the air war in Libya: one MQ-8B drone copter was shot down during an ISR mission in support of NATO's Operation Unified Protector.
Related Articles
Salva