Soyuz spacecraft's search and rescue helicopters
Soyuz TMA-22 spacecraft with Expedition 30 crew members landed at Arkalyk, Kazakhstan, on Apr. 27, 2012, when the capsule brought Commander Dan Burbank and Flight Engineers Anton Shkaplerov and Anatoly Ivanishin back to Earth from more than five months on the International Space Station.
A fleet of Russian Mil-Mi 17 Hip helicopters provided search and rescue support to the team tasked to get crew members out of the spacecraft, as shown in the following set of picture released by NASA.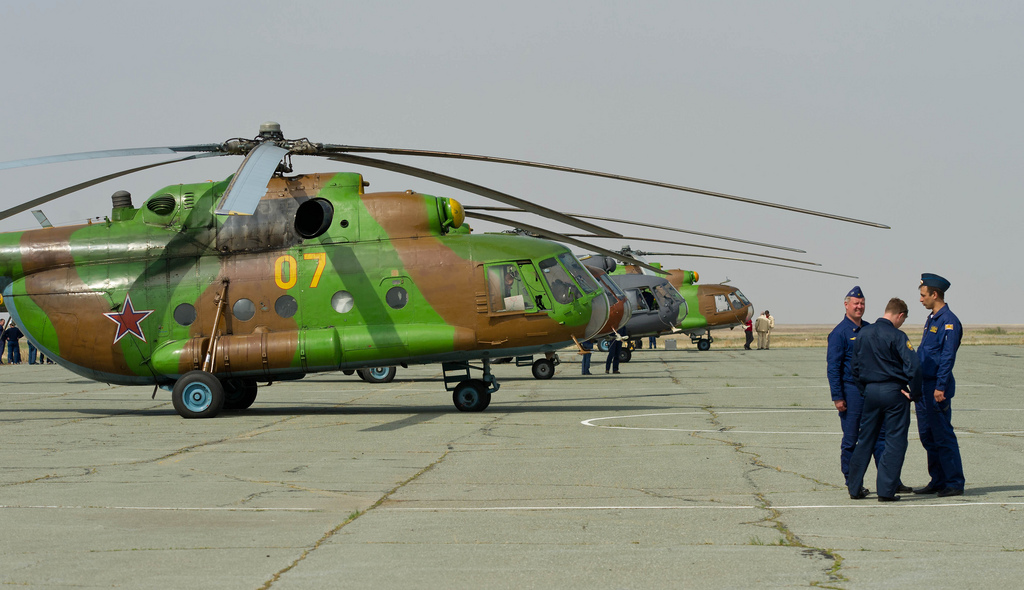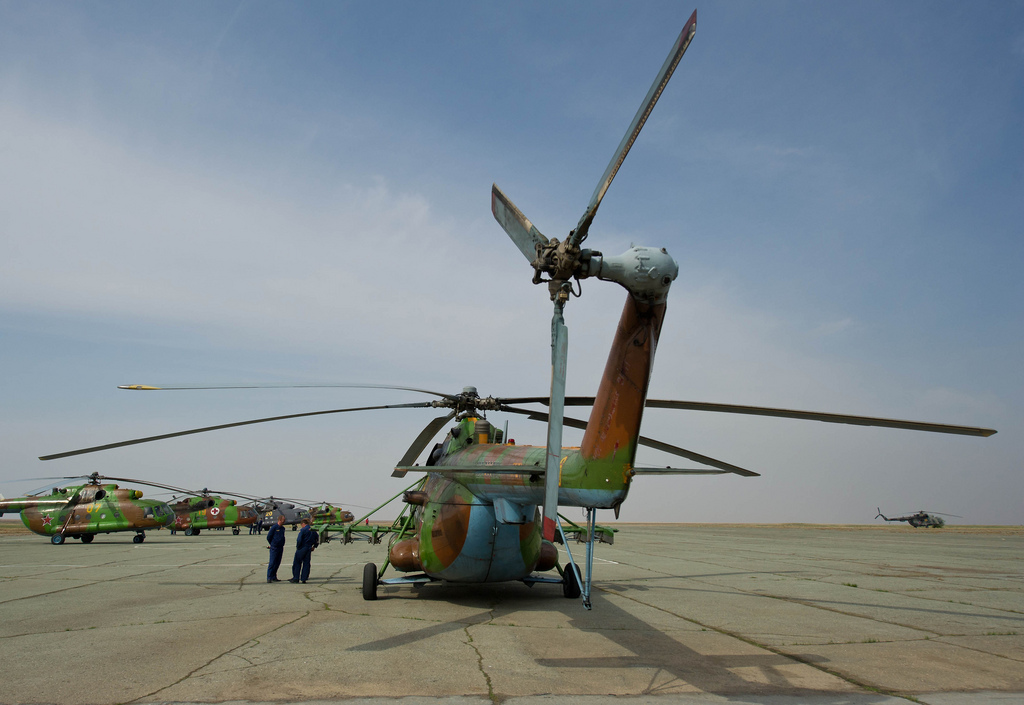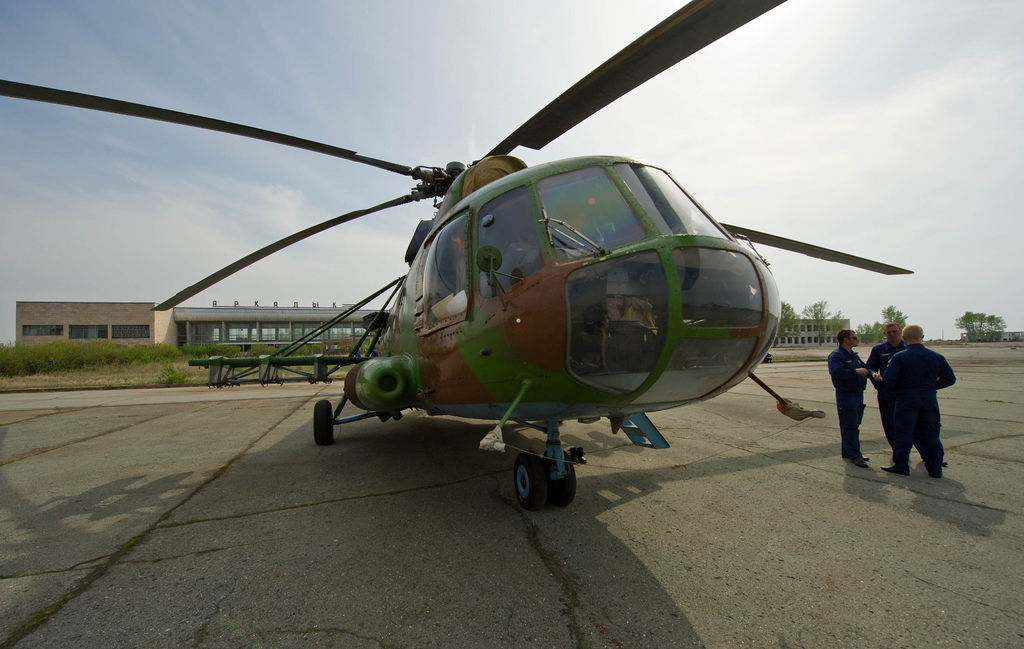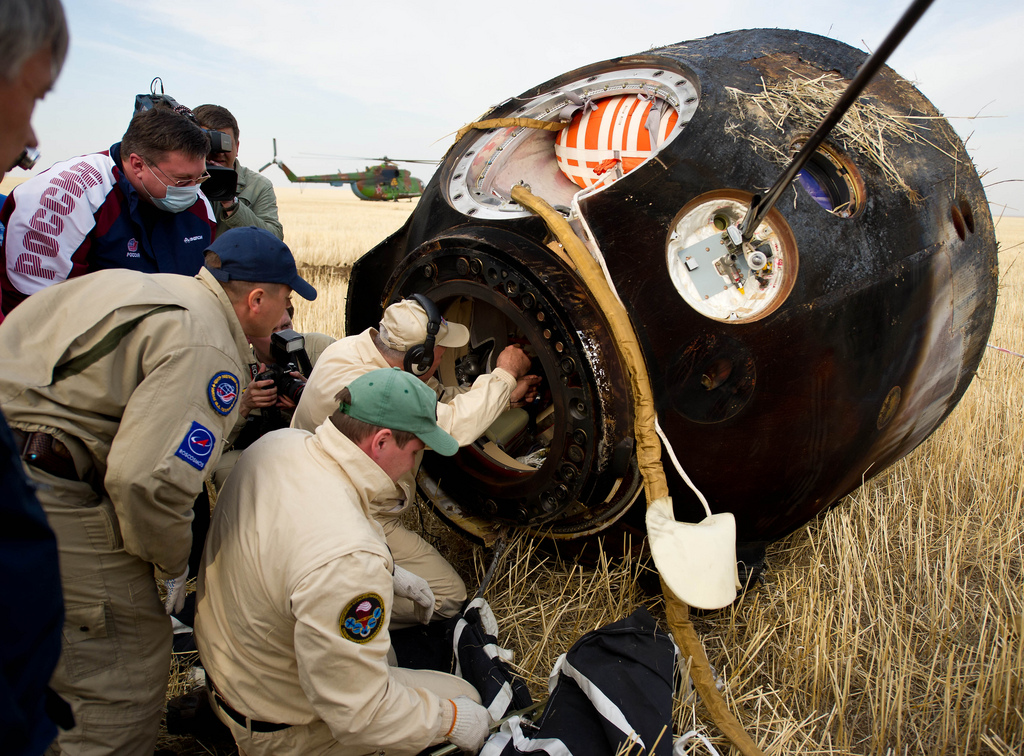 Photo Credit: NASA/Carla Cioffi
Related articles