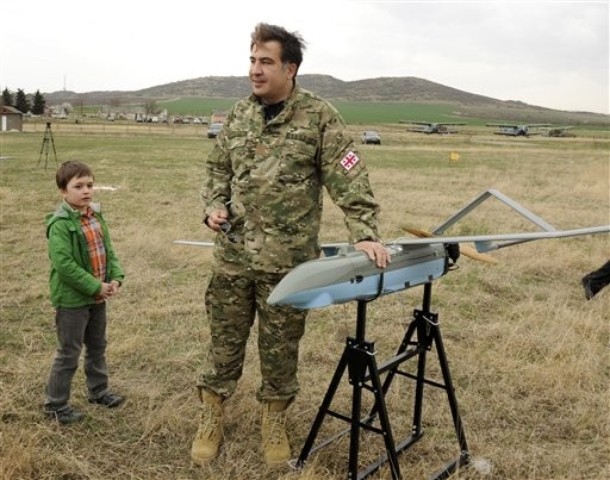 The following photo dated Apr 10, and distributed by Georgian President Press Service on Apr. 11, 2012, shows Georgian President Mikhail Saakashvili, right, and his 5-year old son Nikoloz at an undisclosed location near Tbilisi, Georgia, during preparations for a test flight of the Georgian-made unmanned drone.
Image credit: AP Photo
In 2008, an Israeli-Made Hermes 450 Georgian UAV (Unmanned Aerial Vehicle) was shot down by a Russian Mig-29 was shot down over the breakaway Georgian region of Abkhazia as this quite famous video shows. 
On a side note: PressTV is currently reporting that Taliban claim responsibility for downing US spy drone in Afghanistan. Will keep you updated.