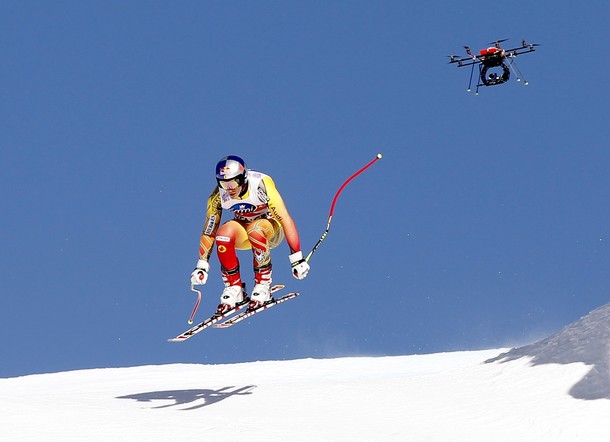 That is a nice picture.
It was taken on Jan. 12, 2012, at Lauberhorn in Wengen, Switzerland, and shows a TV drone (not a quadricopter but a 8-rotor robocopter or a "Octocopter") flying beside Canada's Erick Guay during the second practice of the men's Alpine skiing World Cup downhill race.
Image credit: Reuters
Once helicopters were dispatched to provide TV coverage of the most important events. Today, such job is performed by UFO-like mini 'bots like the one depicted below.
Image credit: AP Photo/Keystone, Alessandro Della Bella
Related articles