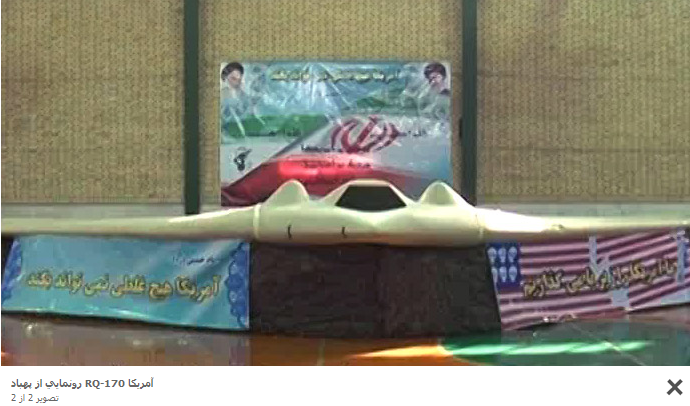 Here they are.
The first images released by an Iran news agency of what should be the U.S. RQ-170 drone crash landed in Iran on Sunday. Noteworthy, the drone wears a sort of desert color scheme much different from the dark grey one applied to the example photographed years ago at Kandahar airbase. According to sources  the recovery team couldn't find it to blow it up before it went into Iranian hands.
A video is available here (you'll find some screenshots below, showing Iranian soldiers inspecting the almost intact robot).
Update: for those asking if it is a fake. No, I think it's real. If it was fake they would do it in dark grey (as in all available pics to date).