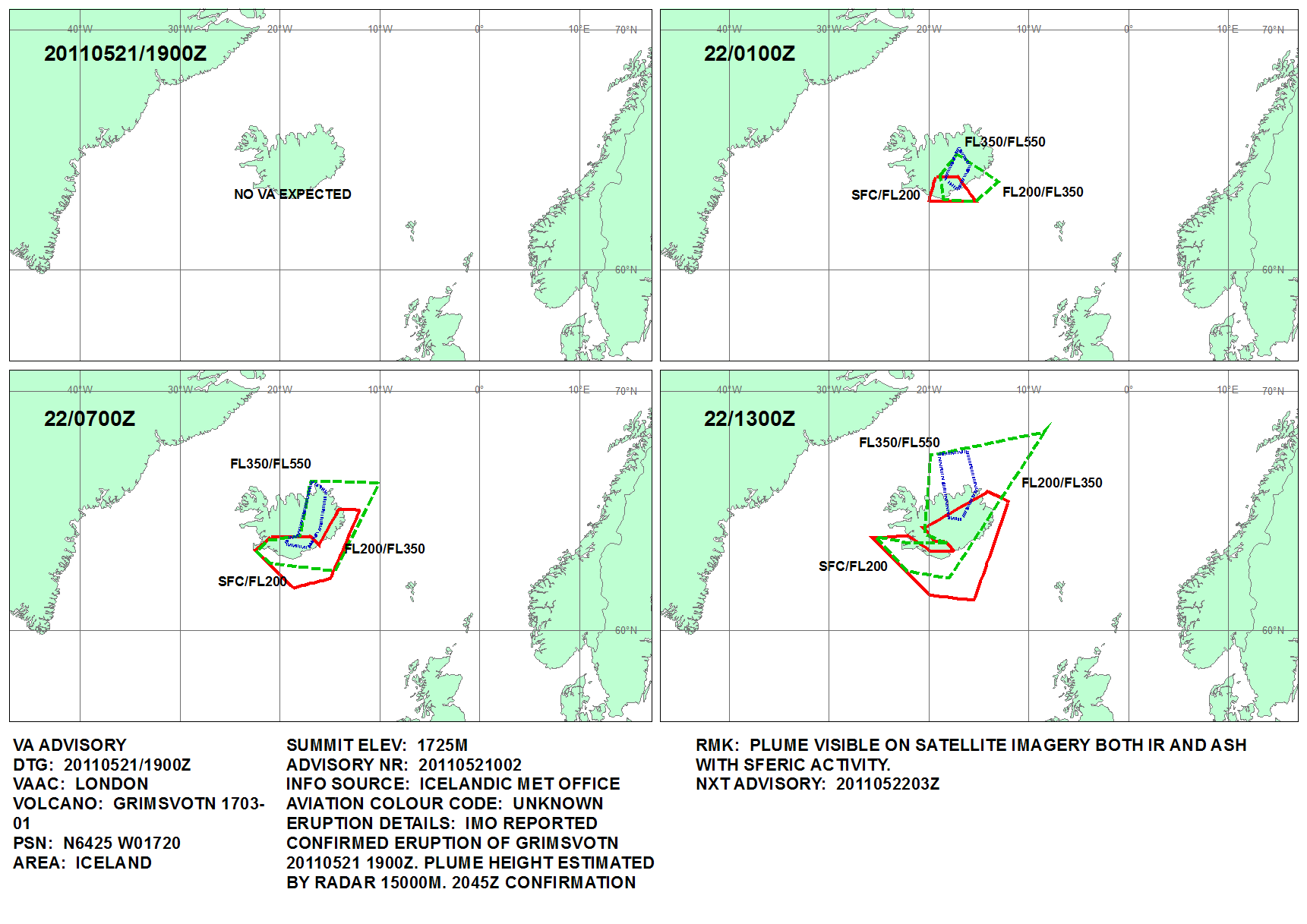 Airplanes have to avoid any airspace "polluted" by volcanic ash because ash can wreck the function of propeller or jet aircraft. Being extremely fine, the volcanic dust can easily invade the spaces between rotating machinery and jam it; furthermore, the silica melts at about 1.100° C and fuses on to the turbine blades and nozzle guide vanes (another part of the turbine assembly) which in modern aircraft operate at 1.400° C with catastrophic events. One of the most famous incident occurred in 1982, when a British B747 flew through an ash cloud from the Galunggung volcano in Indonesia and experienced the flame out its 4 engines. The aircraft was able to relight them only after plunging some 24.000 feet.
In April 2010, the European airspace was almost paralysed as a consequence of the eruption of the volcano Eyjafsallajokull, in Iceland. Many airports were closed and thousands commercial flights cancelled. Even military aviation was affected. On Apr. 15, five Finnish Air Force F-18 Hornet were involved in a training mission few hours before the imposition of airspace restriction caused by the subsequent ash cloud. Melted ash was found on the inside surfaces of one aircraft's engine ispected using a boroscope. On Apr. 19, a US official said that several NATO F-16s suffered engine damage caused by glass build-up after flying through the volcanic ash covering a large part of northern Europe. Even southern Europe was affected. I was at Cervia airbase on Apr. 17, when the flying activity of the local-based F-16ADF of the 23° Gruppo had to be cancelled because the ash cloud had reached northern Italy. In these cases, training activities are postponed, exercises are cancelled or scaled-down and only operational sorties, such as air policing and national security missions (QRAs) are flown.
At around 19.30LT on May 21, 2011, Grímsvötn volcano in Vatnajökull Glacier. According to the first report by the UK Met office the plume height estimated by radar reaches 15.000 mt and it was also confirmed from an aircraft at 12 km or more. Even if geologists say that flight disruption is unlikely, a no-flight safety zone was established 120 nautical miles around the area as a precautionary measure.
Pinkfroot Blogs provides some interesting PlaneFinder' screenshots of last year's Eyjafsallajokull ash cloud affecting air traffic around London.
Below, you can see the UK Mef office chart (Apr. 19) and some screenshots I took using FlightRadar24 on Apr. 18 and 19, 2010, showing just a few airplanes able to fly along the most southern European routes.
The ItAF has a C-27J equipped with LIDAR (Light Detection And Ranging), a special equipement for the detection and measurement of airborne particles.