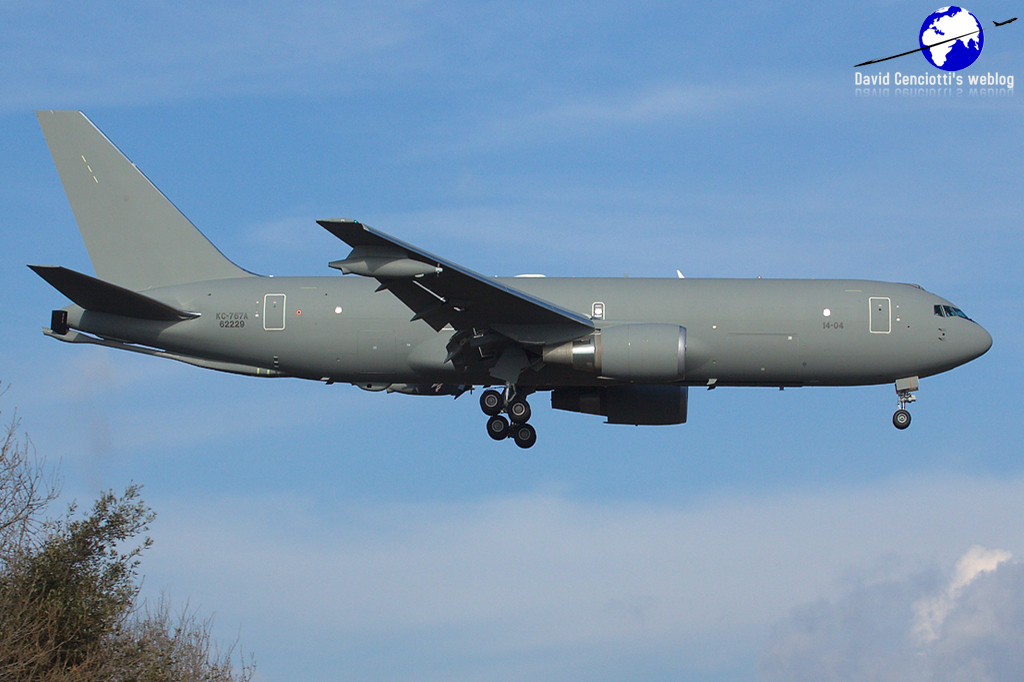 On Jan. 27, 2011, the first of four Boeing KC-767A tanker of the Aeronautica Militare (Italian Air Force, ItAF) was delivered to the 14° Stormo, based in Pratica di Mare.
The aircraft, serialled MM62229 "14-04", has already started air-to-air refueling training operations with the ItAF Eurofighter Typhoons and, along with the other 3 ordered examples, will be the pillar of the Italian projectable forces with a flexible configuration allowing both air-to-air refueling missions, strategic transport of passengers and/or cargo and MEDEVAC (Medical Evacuation).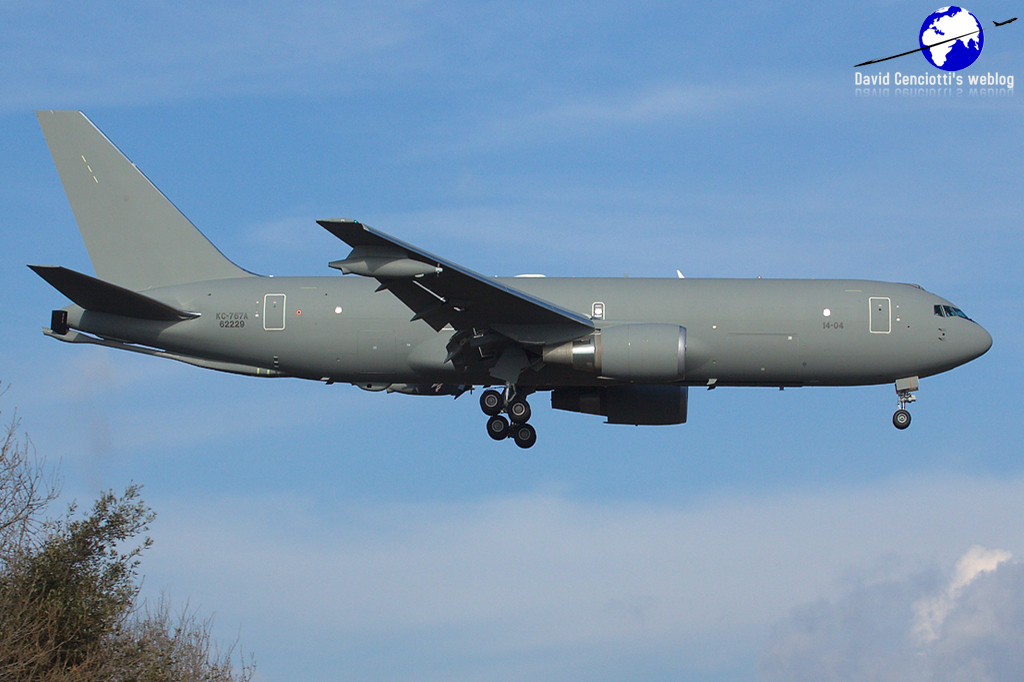 The Italian version of the KC-767 incorporates two probe-and-drogue and one boom refueling stations which provide the capability of refueling all existing types of aircraft. The pictures in this post were taken by Giovanni Maduli, on Feb. 22, 2011.