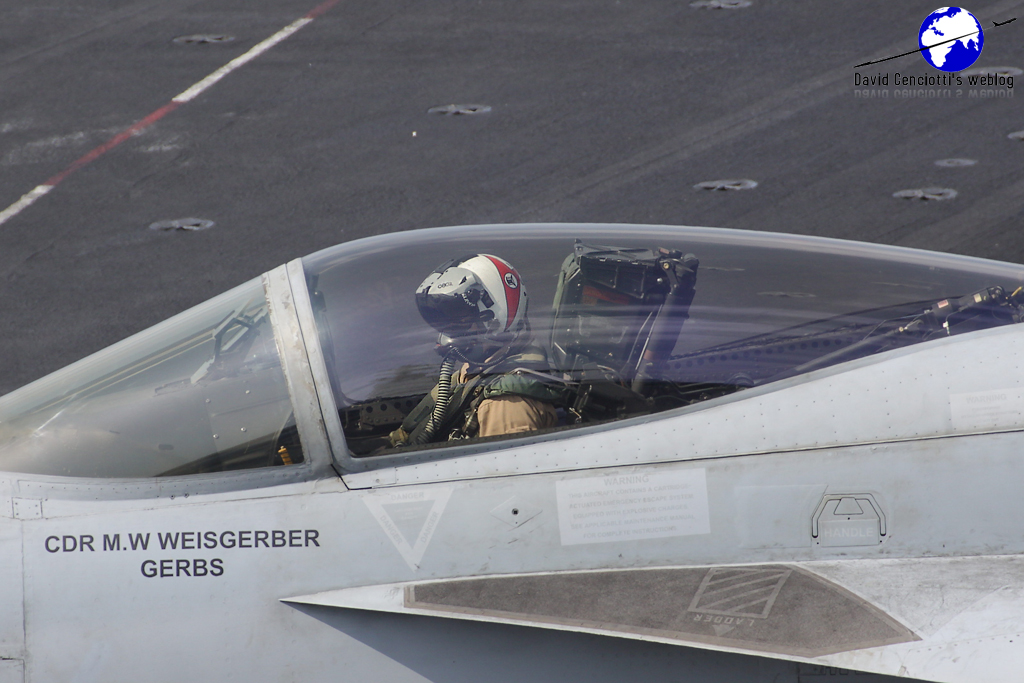 After publishing some images I took on board the USS Nimitz, Boris Aguilar, a flight clothing collector and expert living in Australia, sent me the detailed description of the  flight gear worn by the CVW-11 pilots.
VF-14 Tophatters pilot wearing a JHMCS helmet and MBU-23 mask. Note that the helmet is taped, and front section called relay optics mount assembly, a composite shell that houses all electronic and optical components of the display units, is left in its original grey colour.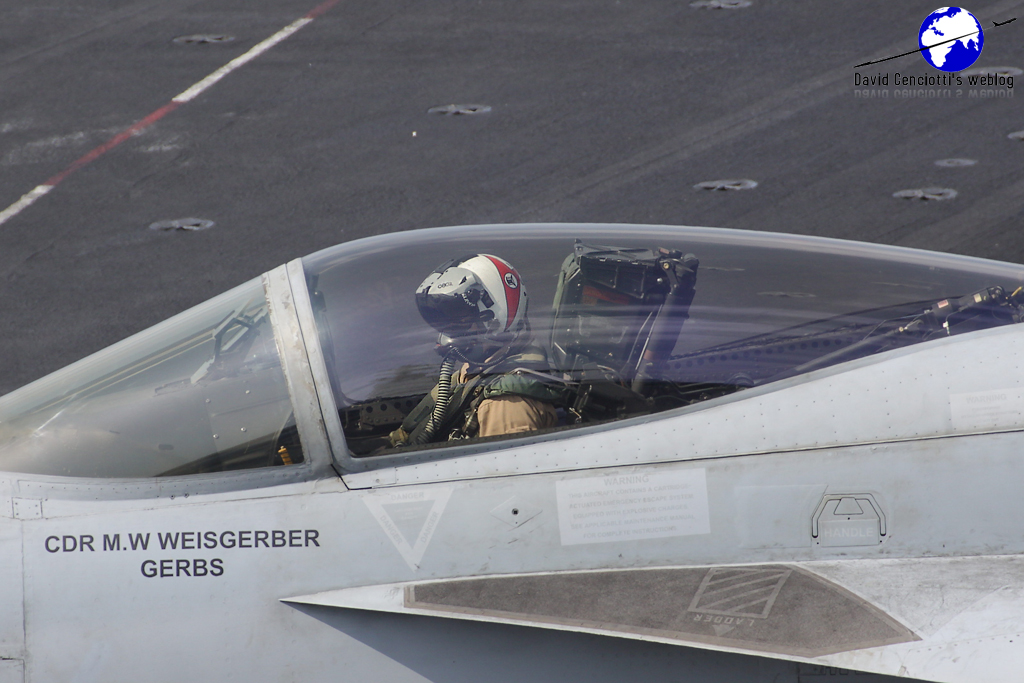 Both pilot and Naval Flight Officer in the cockpit of this F-18F from VFA-41 are both wearing JHMCS helmets. The MBU-23 mask and LPU-36 life peserver can be seen in the photo. Also note the AIM-9X air-to-air missile fitted to the right wing's wingtip launcher.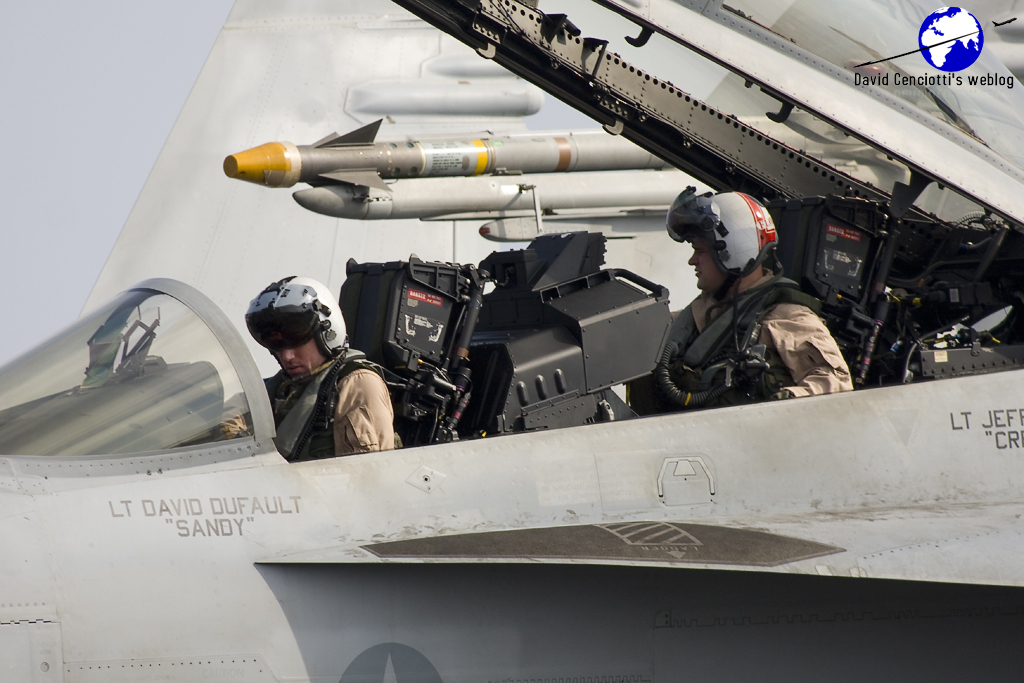 Pilot wearing current US Navy flightgear including tan CWU-27 flight suit, CMU-33 type I survival vest, torso harness, LPU-36 life preserver, CSU-15/p g-suit, helmet bag and brown boots. Note the two officers wear different coloured boots. The one on the top left wears a pair of Belleville M790 in tan. The housing for the upper helmet vehicle interface appears as a bump at the back of the JHMCS.