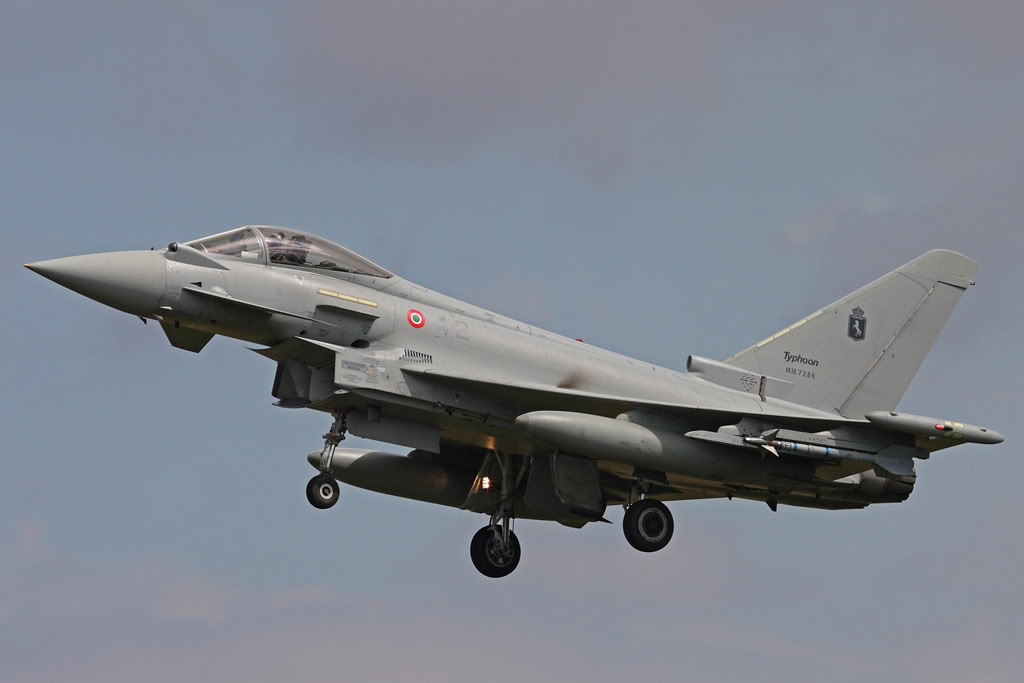 Twice during the last month, two Italian Air Force F-2000s (it must be remembered that according to the Mission Design Series, the Italian single seat Typhoon is designated F-2000A while the dual seat is TF-2000A) belonging to the 4° Stormo visited the German base of Neuburg during a week-end cross country.
On Aug. 8 the Typhoons involved were an F-2000A of the 9° Gruppo serialled MM7286 "4-2" and a TF-2000A of the 20° Gruppo serialled MM55130 "4-33" while, on Aug. 22, the flight was composed by MM7287 "4-3" (a single seat of the 9° Gruppo) and again the MM55130 "4-33".
Dietmar Fenners, sent me the following interesting pictures of the aircraft arriving in Neuburg on both 08.08.08 and 22.08.08.
Friday Aug. 8
Friday Aug. 22