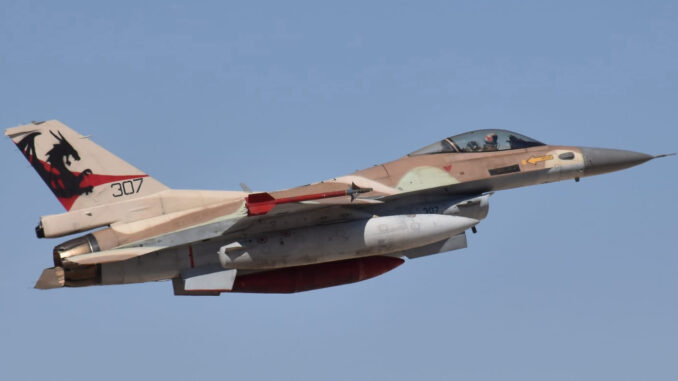 Take a look at these shots of the aircraft, from 8 nations, taking part in Blue Flag 2021.
Blue Flag 2021 is the fifth iteration of Israel's main aerial exercise, organized every two years at Ovda Air Base, in the southern Negev desert, Israel. As already reported in detail here, this year's edition, attended by dozens aircraft, hundreds of pilots and over 1,000 ground personnel from 8 nations, is the largest international air exercise Israel has ever hosted.
Along with the Israeli aircraft, including the F-35I Adir of the 116th "Lions Of The South" squadron, the second IAF unit (after the 140th "Golden Eagle" squadron) to operate the 5th generation aircraft; the F-15D Baz of the 106th "Spearhead" squadron and the F-16Cs "Barak" of the 115th Squadron "Flying Dragon", the aggressor squadron of the Israeli Air Force; Blue Flag 2011 sees the participation of the RAF Typhoon FGR4 and German Air Force Eurofighters; the Hellenic Air Force F-16s; the Indian Air Force Mirage 2000I; the French Air Force Rafales; the U.S. Air Force F-16CMs of the 480th Fighter Squadron from Spangdahlem as well as the Italian Air Force F-35As and G.550 CAEW (Conformal Airborne Early Warning), that also took part in Blue Flag 2019.
Blue Flag always provides a great opportunity for journalists and photographers to observe some pretty intense flying activity. Our friend Avi Scharf had the opportunity to attend the Media Day of exercise on Sunday Oct. 24, 2021 and take the shots of the participating aircraft you can find in this post.
Blue Flag 2021 is underway until Thursday Oct. 28, 2021.