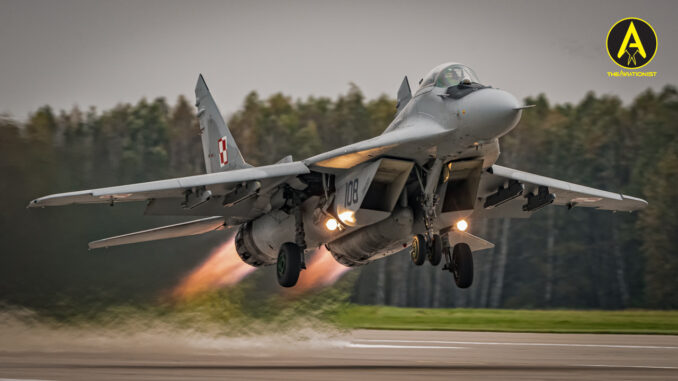 Polish Air Force MiG-29s at work: night sorties of the Fulcrum are spectacular!
Two weeks ago we were invited to visit the Minsk Mazowiecki airbase, near Warsaw, to witness the training sorties performed by the MiG-29 Fulcrums. The visit provided us with some interesting up-close-and-personal view of the Polish MiGs, involved in the late afternoon and night sorties.
Two aircraft were flying that day, and while they were performing their air combat training in a designated training area in the vicinity of the base, the visit still gave us the opportunity to take some shots.
Here, in this post, you can see the pictures we have captured during the visit.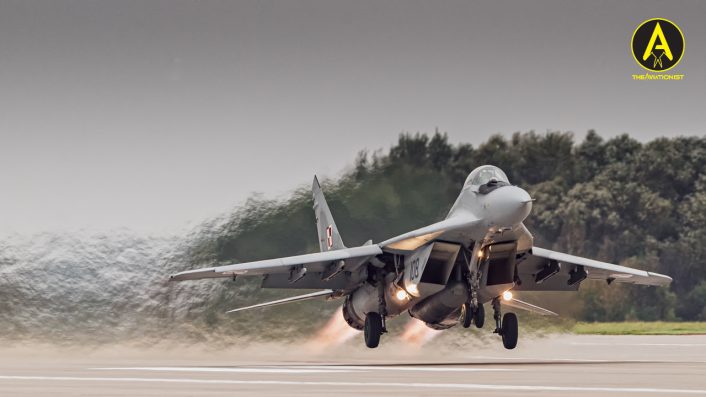 Interestingly, one of the Fulcrums involved in the training sorties came from the pool of the modernized MiG-29 fleet operated by the Polish Air Force – one can notice the IFF antennas on the nose, somehow reminiscent of the F-16's IFF. This makes the aircraft at least partially capable of working within the NATO air defense system. Nonetheless, the Polish MiGs are facing retirement mainly because of the shortage of spares and the limited domestic maintenance capacity available.
Poland has ordered 32 F-35s. The first deliveries are planned for 2024, with the first 6 aircraft to be supplied during the first year. The F-35 is to replace the Soviet-era jets in the Polish Air Force, effectively ending their presence in the Polish skies.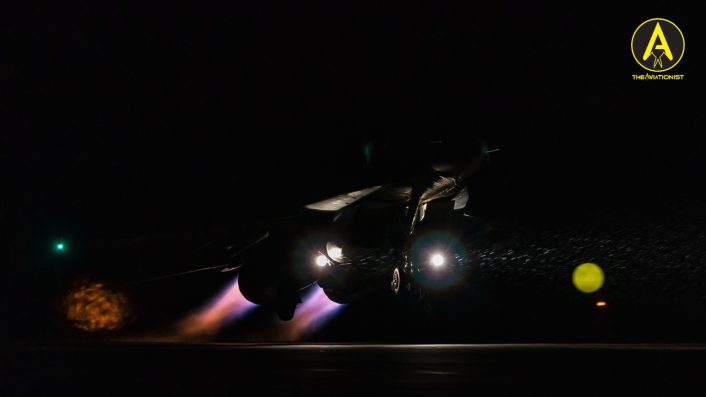 As for the photo opportunity, shooting a fast jet at night may be a major challenge.
What the author of this post did was: use the shutter priority, shutter set at 1/200th; use exposure compensation – minus 1,3 EV; aim at the front landing gear, and hope for the best. This renders quite interesting results, with the burners clearly visible and without many overblown highlights. This approach is somewhat reversed when compared to what one should be doing during the daytime (faster/slower shutter speed, depending on the context, and use +0.7 EV exposure compensation instead).
Thanks for the invitation go to Andrzej Rogucki