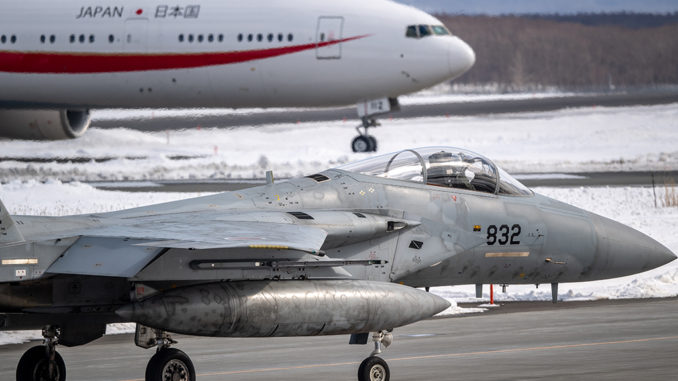 A visit to 201st Tactical Fighter Squadron (Hikotai) of the JASDF based at Chitose Air Base, in Hokkaido Japan.
The 201st Tactical Fighter Squadron is a unit of the 2nd Air Wing of the Japan Air Self-Defense Force (JASDF) based at Chitose Air Base, near Sapporo, in Hokkaido, Japan. It operates Mitsubishi F-15J/DJ. The 203rd Squadron also operates from there.
Chitose Air Base is adjacent to New Chitose Airport. It is the JASDF's primary base in northern Japan and tasked with monitoring Japan's "maritime borders" with Russia. Japan's Eagles have been very busy intercepting intruding Russian and Chinese aircraft probing Japanese airspace. In 2018, the JASDF scrambled four-ship flights 900 times (nearly three times a day) to intercept Chinese and Russian aircraft in international airspace off Japan. Many of the QRA (Quick Reaction Alert) scrambles are launched from Chitose Air Base.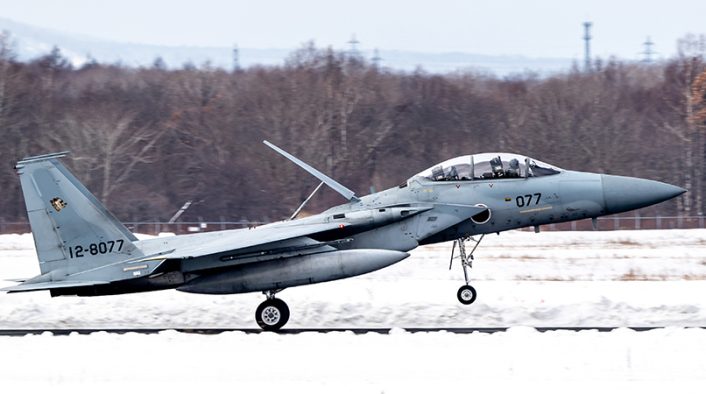 Chitose was also Hokkaidō's primary civilian airport until the opening of New Chitose Airport in 1988. Together, these two jointly operated and connected airports create one of the largest regional airports in Japan. The military and civilian runways operate parallel to one another.
Last February, our contributor and friend David Parody had the opportunity to visit the base as part of a tour arranged by the Centre Of Aviation Photography, a renowed team that offers the best aviation photography experiences in the world. The visit provided an opportunity for him to photographs 201 Hitokai's F-15J/DJs involved in their routine daily activity.
Japan has the largest fleet of F-15 Eagle fighters outside of the United States. The powerful twin-engine fighters combine high speed, potent radars, and heavy fuel and weapons loads to play a critical role patrolling the expansive seas around the Japanese archipelago.
The Japan Air Self-Defense Force (JASDF) acquired 203 F-15Js (single seater) and 20 F-15DJs (two seaters). There's little difference between F-15J/DJs and F-15C/Ds: the ECM, radar warning system, and nuclear equipment. The AN/ALQ-135 Internal Countermeasures System is replaced by the indigenous J/ALQ-8 and the AN/ALR-56 Radar Warning Receiver is replaced by the J/APR-4. The engine is the Pratt & Whitney F100 turbofan, produced under license by IHI Corporation. Some aircraft still have an inertial measurement unit, an old type of the Inertial navigation system. All F-15J/DJs have two UHF radios, which are also VHF capable.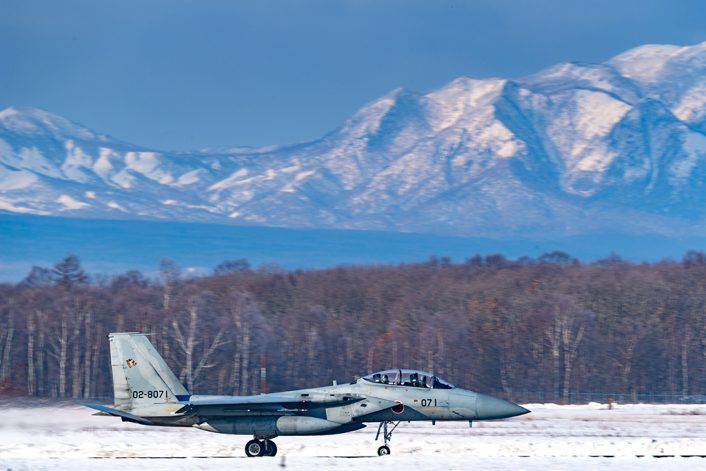 Today, Japan operates roughly 155 F-15Js and forty-five F-15DJs spread out across seven operational squadrons in four wings based at Chitose, Komatsu, Nyutabaru and Naha. Additionally, F-15s serve in a five-plane aggressor unit to play adversaries in training exercises, and the 23rd Training Squadron.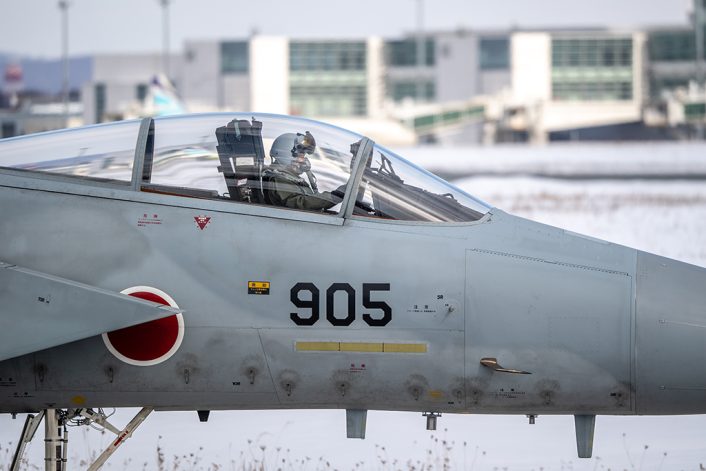 On Oct. 29, 2019, the U.S. State Department approved the sale of an upgrade package worth 4.5 Billion USD for 98 F-15s with the AN/APG-82(V)1 active electronically scanned array (AESA) radar and BAE Systems' AN/ALQ-239 Digital Electronic Warfare System (DEWS).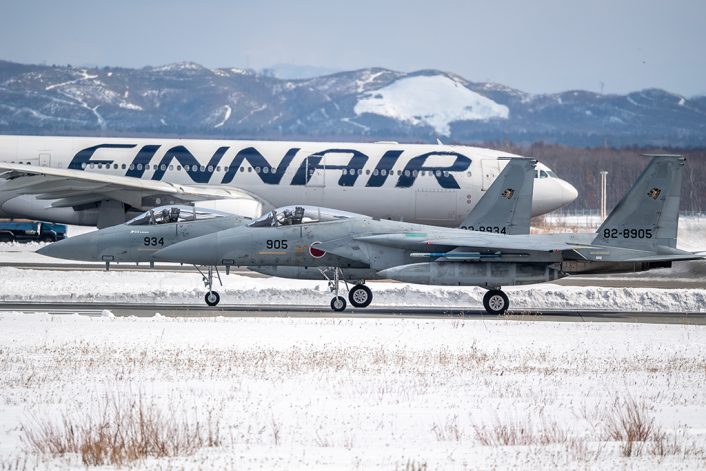 The Japanese F-15s will also have their weapons capacity increased, probably with new quad-missile racks increasing the maximum number of weapons carried from eight to eighteen (four quad-racks plus two short-range missiles on the wingtips.) Although their are (theoretically) interceptors only, Japan has also announced the intention to intergrate the AGM-158 JASSM stealth cruise missile with the F-15Js, making the upgraded Eagles true multirole aircraft able to attack land targets (for example China or North Korea's missile sites) from long distance (up to 230 miles).