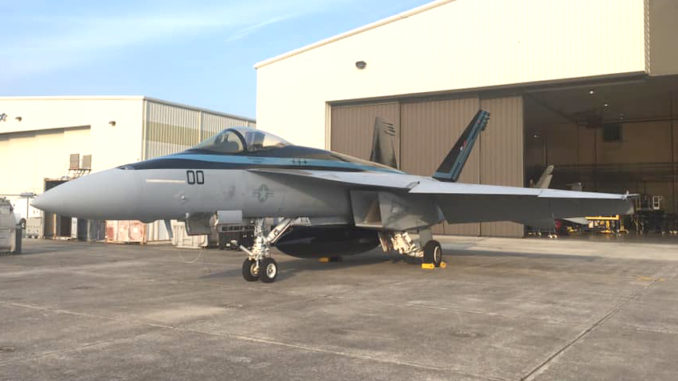 It's confirmed: overall, three F/A-18E/F jets were given a special livery for the sequel of Top Gun.
So far, we have published stories about two specially painted F/A-18 Super Hornets used as the "Hero Jet" in the filming of the upcoming sequel to the original 1986 "Top Gun" movie titled "Top Gun: Maverick": a single seat Boeing F/A-18E, BuNo. 165667; and a two-seater F/A-18F, BuNo. 165796.
Both jets sport the same livery: dark and light blue stripes, three MiG-28 (F-5s) "kill" markings and "Capt. Pete 'Maverick' Mitchell" name on the  canopy rails along with the Top Gun emblem on the tail and the modex "00".
After posting our last article about the Boeing F/A-18E Super Hornet, BuNo. 165667, flying out of Naval Air Station North Island on Coronado Island, California off San Diego supposedly to join the Blue Angels (the U.S. Navy demo team will perform the upcoming 2020 season in their existing F/A-18C Hornets before transitioning to the new, larger and more capable Super Hornets in winter of 2020/21 in preparation for the 2021 show season) we received additional details by one of our readers, Bruce Taylor, who is an F18EFG aircraft maintenance planner for the Fleet Resource Center South East (FRCSE) in Jacksonville Florida.
Noteworthy, Bruce confirmed that the aircraft BuNo 165667 had been received from North Island and destined to the Blue Angels, but also explained that another single-seat aircraft was used for Top Gun movie: BuNo 165536. "We have had both aircraft in our hangar," Taylor explained in a message to The Aviationist who went on to say: "[BuNo 165536] has already been stripped of her Top Gun livery and is already being modified by Boeing in the next hangar over for the specialized Blue Angel mods. That said the Blues will have at least TWO aircraft used for Top Gun."
Therefore, at least three aircraft were eventually used for filming the stunning aerial footage for Top Gun 2: two F/A-18Es (165636 first and then 165667) and one F/A-18F (165796) with the latter one used to film with Tom Cruise in the backseat.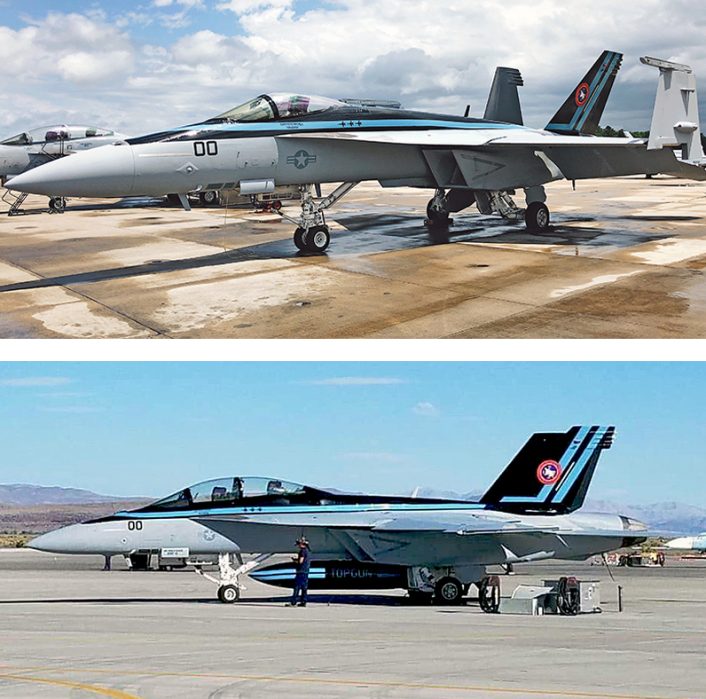 Both these aircraft are among the oldest Super Hornets in the fleet but it is the practice of the Blue Angels (and other display teams) to adopt and refurbish high-flight time aircraft for use in their team to keep the newest aircraft in frontline service.
If Covid-19 pandemic emergency does not change the current schedule, "Top Gun: Maverick", will hit theatres on June 24, 2020, two days earlier than the initial planned release date (Jun. 26, 2020).