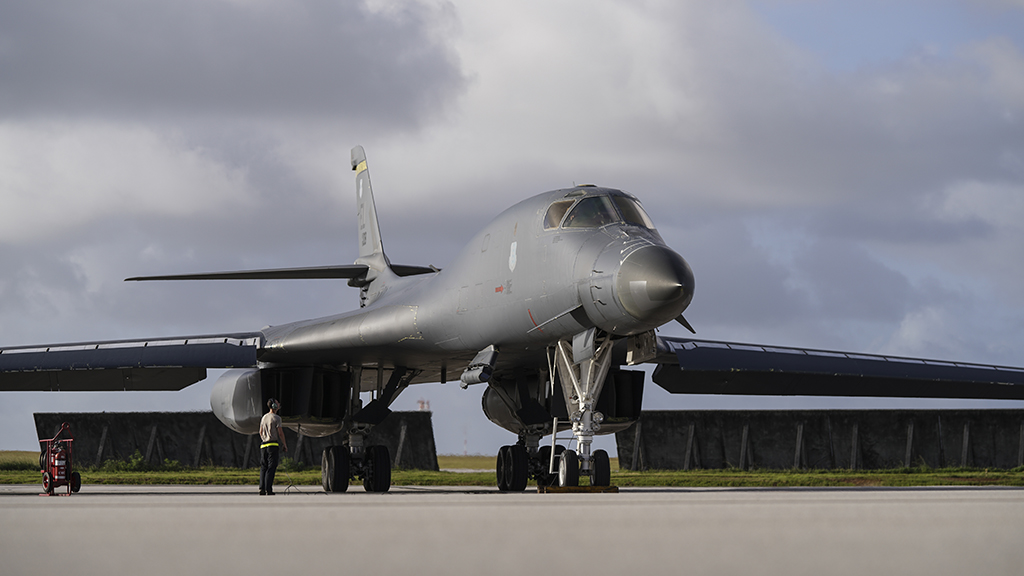 Reports: No Injuries in Engine Incident That Forced Emergency Landing at Airport.
A U.S. Air Force B-1B Lancer heavy bomber is reported to have made an emergency landing following an "engine failure" at Midland International Air and Space Port between Midland and Odessa, Texas, on May 1, 2018.
The aircraft shown on the ground in photos posted on social media is from the 7th Bomb Wing, either the 28th or 9th Bomb Squadron (most probably the first one based on the tail markings) at Dyess AFB near Abilene, Texas. Midland International Air and Space Port is approximately 150 miles from Dyess AFB where the aircraft likely originated.
No injuries were reported in the incident and all four of the crewmembers on board the B-1B Lancer were reported to have left the plane on the ground normally.
A story published on the KTXS12, local ABC affiliate website, said that officials at Dyess AFB told reporters the B-1B, "experienced an in-flight emergency". Another local news station, KWES, quoted the airport manager as saying the aircraft experienced a "flame out".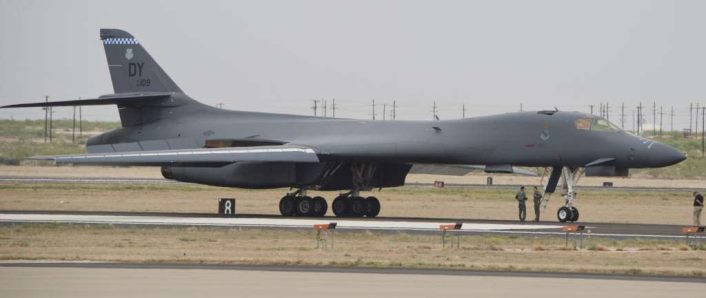 Reports indicate the aircraft was not carrying any munitions at the time of the incident. The bomber will remain at the Midland airport "until it can be safely returned to Dyess," according to a new release.
The B-1B is a supersonic, four-engine, variable-geometry swept wing heavy strategic bomber that first flew in 1974. It is in operational use with the U.S. Air Force Global Strike Command and has been used extensively in the Global War on Terror. The B-1B has demonstrated an excellent safety record for a large supersonic aircraft.
Top image: file photo of a U.S. Air Force B-1B