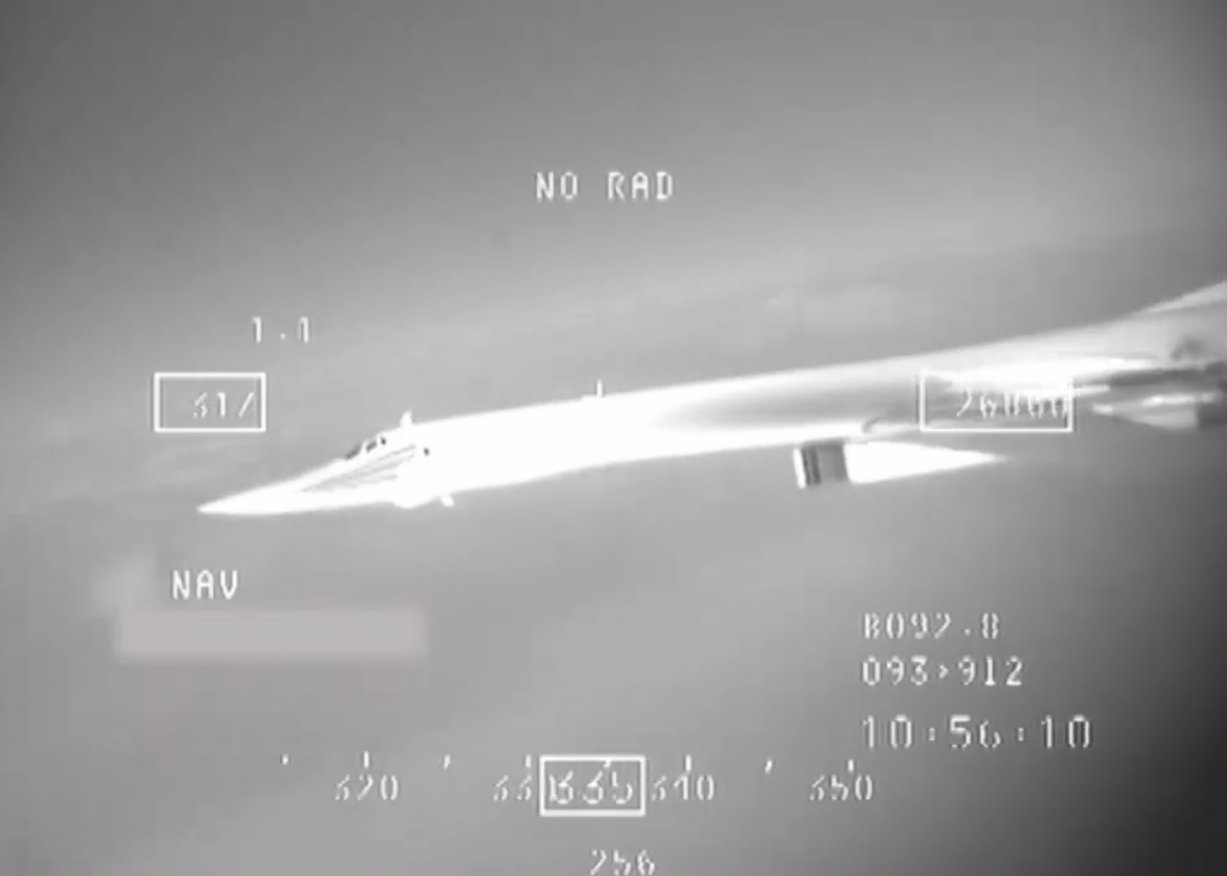 Here's one of the two Tu-160s as seen through the pilot's JHMCS (Joint Helmet Mounted Cueing System).
On Jan. 15, two Belgian Air Force F-16s intercepted two Russian Air Force Tu-160 bombers over the North Sea.
At around 11.51 LT, the two Belgian F-16s in QRA (Quick Reaction Alert) reached the two Blackjack bombers off the Netherlands, in international airspace, carried out a VID (visual identification) and shadowed the Russian aircraft until these were handed over to the British Eurofighter Typhoons.
Here's the route followed by the two Russian bombers:
so … now you can decide if it was close-ish. 😃 pic.twitter.com/cCPEwZL1Ts

— Belgian Air Force🇧🇪 (@BeAirForce) January 16, 2018
On Jan. 17, the Belgian MoD released an interesting footage filmed through the pilots JHMCS that projects flight parameters (heading, speed, altitude, etc) and aiming data onto the helmet visor (in other words, in air-to-air role, pilots can cue onboard weapons against enemy aircraft merely by pointing their heads at the targets). For this reason, the short clip below provides some details about the altitude FL270 (27,000 feet) and speed (317 knots) of the Tu-160 during the intercept.
Enjoy.