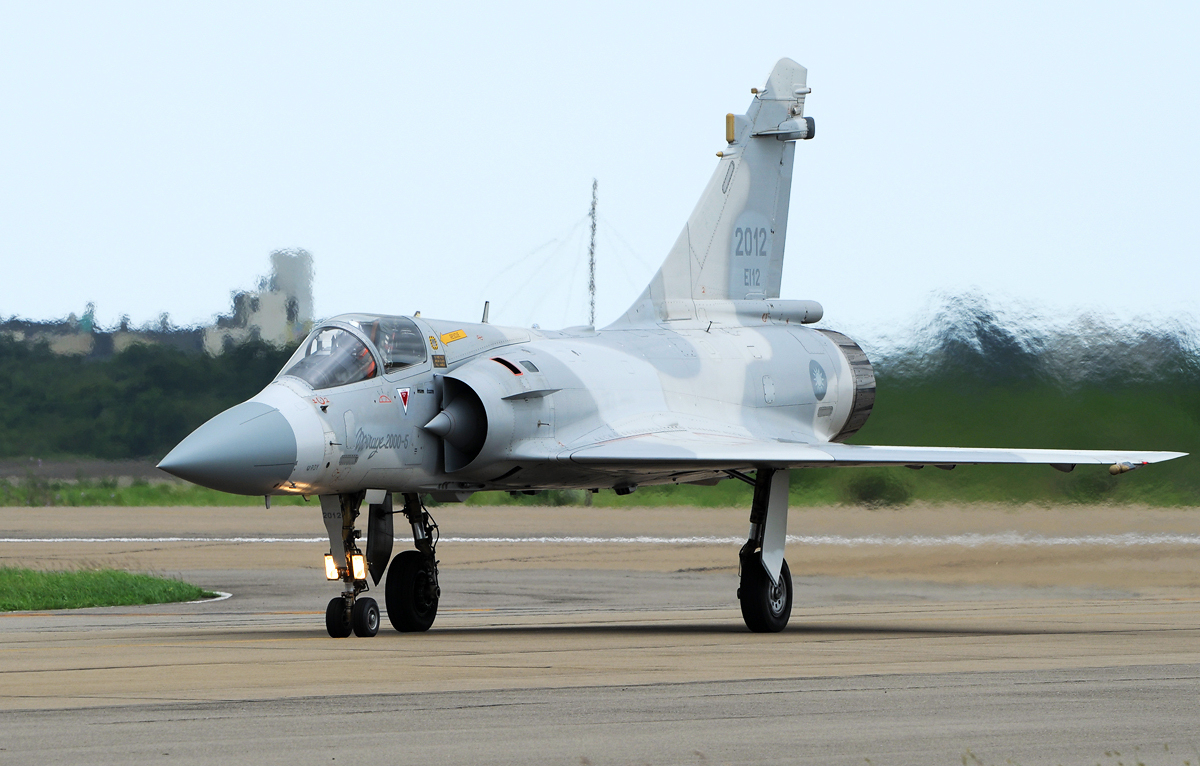 Taiwanese C-130 and S-70C Aircraft Join Search with Three Ships at Crash Scene.
A Republic of China Air Force (ROCAF) Mirage 2000 from the 499th Tactical Fighter Wing based at Hsinchu Air Base on northwestern tip of Taiwan has gone missing according to news outlets and ROCAF statements.
Contact with the aircraft was reported as lost at 6:43 PM local time on Nov. 7, 2017 according to Focus Taiwan news group. The media outlet reports the aircraft was flying a routine training sortie. The aircraft was approximately 90 miles northeast of Keelung, Taiwan when it disappeared.
Following the loss of communications with the Mirage 2000, 17 aircraft are reported to have joined in a search and rescue operation including C-130 Hercules multi-engine fixed wing aircraft and S-70C search and rescue helicopters. Launch time for the search and rescue effort is reported as 7:05 PM local time. The time of sunset in the region is reported as 5:09 PM local.
The aircraft was being flown by Taiwanese Captain Ho Tzu-yu according to press reports in Chinese media. Capt. Tzu-yu is a Taiwanese Air Force Academy graduate from 2013 with over 713 hours of flight time, 491 in the Mirage 2000.
According to a statement in the South China Morning Post, Taiwanese Air Force Deputy Chief, Lieutenant General Chang Che-ping told media, "We hope Ho can be safely rescued soon."
The Mirage 2000 is a single-engine delta-wing multirole tactical aircraft first flown in 1978 and built by the French Dassault corporation. It is operated by nine air forces around the world. Reports indicate five accidents involving Mirage 2000 aircraft in service with Taiwan between 1999 and 2013. Three accidents were fatal. The aircraft were temporarily grounded in 2012 following a fatal training accident of a Taiwanese pilot in France. Taiwan is reported to have purchased 60 of the aircraft in 1992. Production for the Mirage 2000 ended in 2007.
Capt. Ho Tzu-yu's unit, the 499th Tactical Fighter Wing, contains three active squadrons, the 41st, 42nd and 48th Squadrons. It is the only Taiwanese unit to operate the Mirage 2000.
Taiwan's Coast Guard and Navy are reported to have sent 10 surface vessels to the area to assist in the search and rescue effort. Taiwan media also reports that all Mirage 2000 aircraft have been temporarily grounded following the accident.
Top image credit: Toshiro Aoki – http://jp-spotters.com/7600LL.html