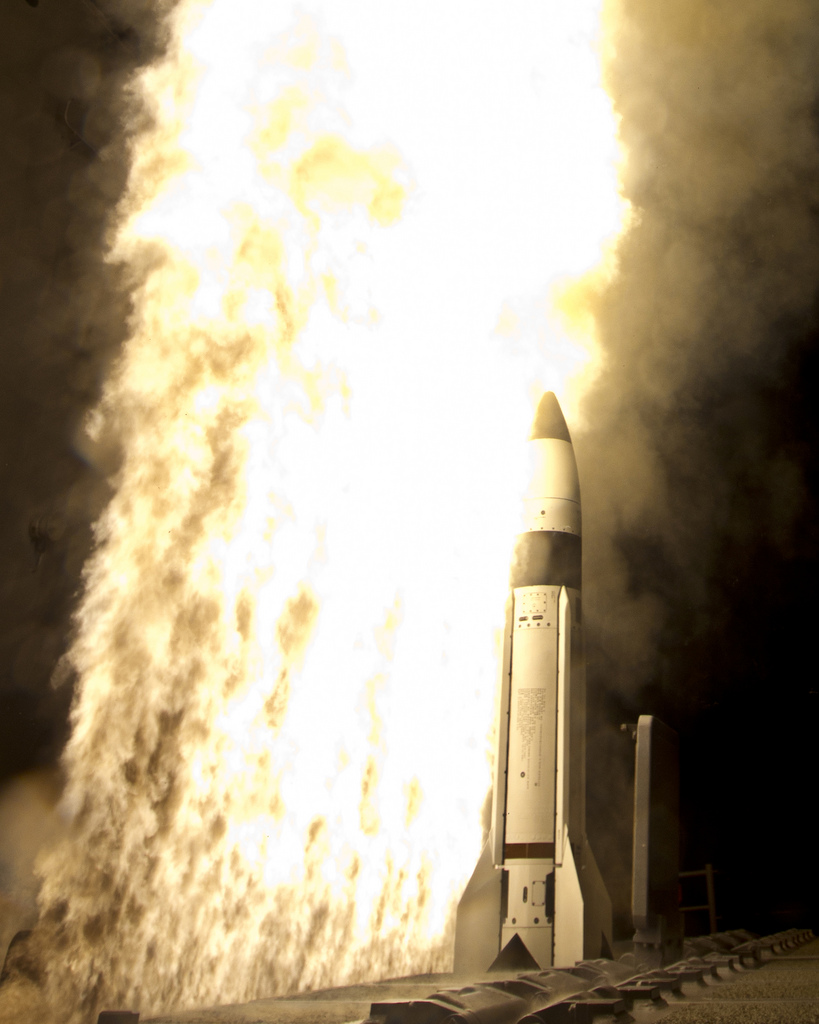 Even if similar pictures have already been published in the past, I find the following image particularly interesting because it was taken on Jun. 27 and shows a Standard Missile-3 (SM-3) Block 1B interceptor as it leaves the guided-missile cruiser USS Lake Erie (CG 70) after launch during a Missile Defense Agency test in the Pacific Ocean.
The SM-3 Block 1B successfully intercepted a short-range ballistic missile target that had been launched from the Pacific Missile Range Facility, located on Kauai, Hawaii.
Such SM-3 ship-based missile systems are used by the U.S. Navy to intercept short to intermediate range ballistic missiles as part of Aegis Ballistic Missile Defense System but they can be used against satellites at the lower end of Low Earth orbit.
In the past, the anti-satellite role was intended to be fulfilled with the ASM-135 ASAT, an air-launched multi stage missile, carried exclusively by the U.S. Air Force's F-15 Eagle, that was tested but never deployed into active service.
Image credit: U.S. Navy