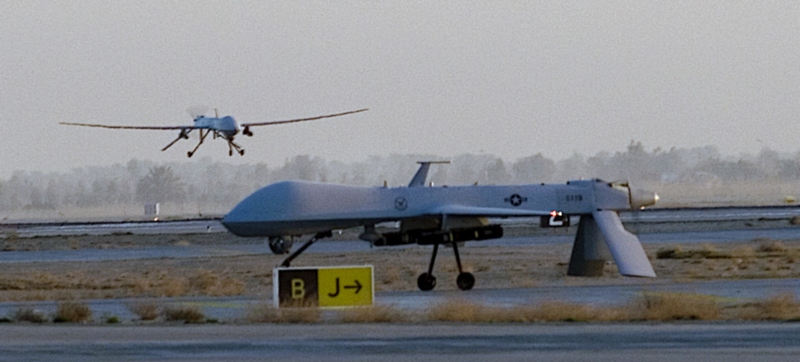 Media outlets across the world have reported the drone strike in Waziristan (northwest Pakistan) on a Mud house that left the terrorist organisation al-Qaeda's second in command dead along with several others.
The White House said that the elimination of Abu Yahya al-Libi, a Libyan, was "A Major Blow" and al-Qaeda would find it hard to replace the general manager. Jay Carney, spokesman for President Barack Obama said "We have confirmation of his death" although provided no explanation on how this was confirmed.
This attack was the 8th in Pakistani air space over the past two weeks and the government of Pakistan is getting increasingly unhappy, so much so the US ambassador Richard Hoagland was summoned by the Pakistani foreign minstery who wanted to protest at the latest round of drone attacks.
He was informed that "drone attacks were unlawful, against international law and a violation of Pakistan's sovereignty" said the foreign ministry in a press statement.
However, in spite of the growing tension between the U.S. and Pakistan over the strikes, drone activity has not scaled down: most probably, the real problem is not Pakistan's opposition to the attacks, but its desire to play an increased role in the decision making process.
Indiscriminate strikes have to stop. Unless Islamabad can pre-approve or be notified in advance about them.
Richard Clements for TheAviationist.com
Image credit: U.S. Air Force
Related Articles