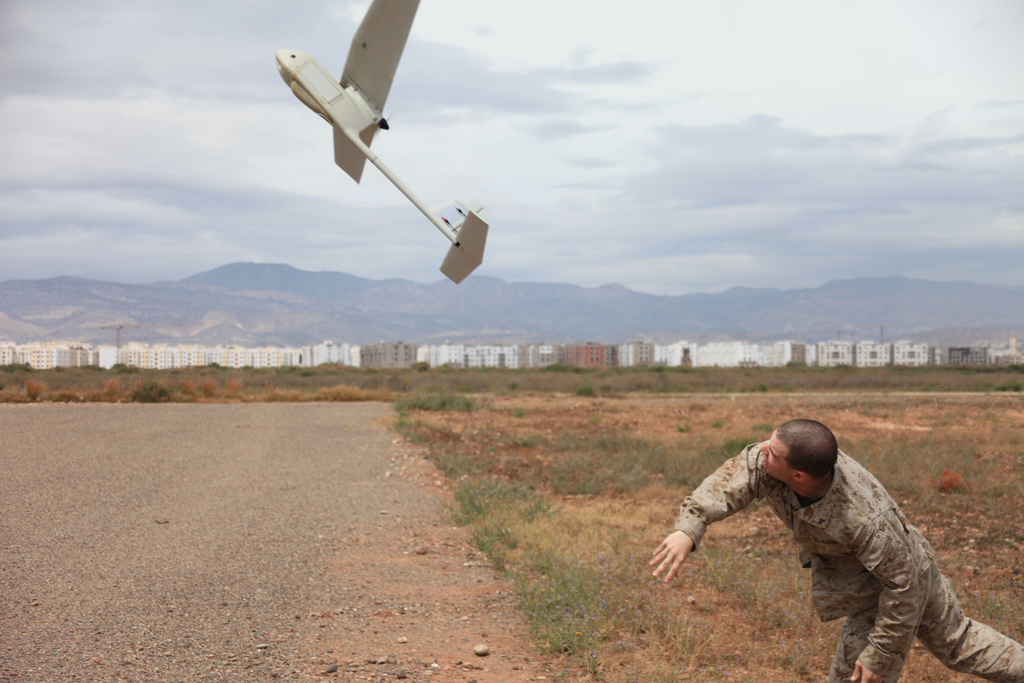 Published by AFRICOM's Flickr photostream this interesting picture shows how an RQ-11B Raven mini-drone should be launched.
According to the caption, the demonstration was provided by Lance Cpl. Richard Hager, an intelligence analyst with Battalion Landing Team 1st Battalion, 2nd Marine Regiment, 24th Marine Expeditionary Unit during a demo flight for members of the Royal Moroccan Armed Forces in support of Exercise African Lion on Apr. 11, 2012.
On the same day, Apr. 11, a USMC MV-22 Osprey crashed during the bi-lateral training exercise between U.S forces and Royal Moroccan Armed Forces, killing 2 Marines.
Official Marine Corps photo by 2nd Lt. Joshua W. Larson
The RQ-11 robot was featured also in the action movie "Act of Valor".
Related articles