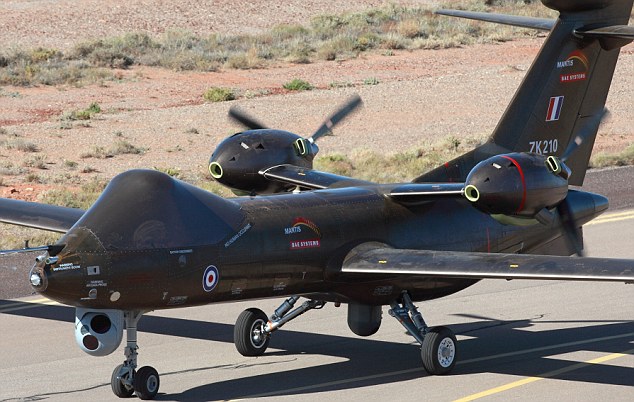 In early February it was announced that France and the UK were working together on a joint drone project, a Medium Altitude Long Endurance surveillance drone with a possible secondary offensive capability.
According to an article appeared on Feb. 23 by the Telegraph newspaper, a high level executive from Dassault Aviation had his briefcase containing sensitive documents stolen from the Gare du Nord (Paris) railway station whilst en route toLondon for a high level meeting to discuss the drone.
It would appear that the thief (or thieves) used a typical deception stunt to pull off their rather brave crime: one man harassed a female colleague of the executive and whilst the executive had turned his back to deal with this, an accomplice struck and took the bag. This all took place at 5.00 PM LT whilst the platform was crowded with travellers waiting to take the Eurostar train to London via the Channel tunnel and the crime was captured on the stations CCTV cameras.
The article does speculate that the one in Paris could be a hit from a foreign intelligence agency but does come to the more mundane conclusion that this was a couple of well rehearsed opportunist thieves, not really understanding what was contained within the bag.
Dassault and the British Government brushed off the incident stating that the documents were not that secret, however, the episode does pose the question about security of possible secretive information in the days of video conferencing with document sharing, encrypted hard disks and USB tokens, and biometric authentication.
Although we don't deal with multi-million dollar projects, we use Virtual Private Networks, SSH Tunnels, and strong authentication for data communication, signing, encrypting and decrypting texts, E-mails, files, directories, partitions etc.
Why was this executive carrying what one must assume is paper documents (as nothing is mentioned about a laptop/notebook computer) about a future military project?
Even if we assume the executive was carrying a contract or something similar that required signatures from both parties, wasn't a private flight with an business jet much safer than public transportation?
The drone project itself was agreed upon during a meeting in early February between Nicolas Sarkosy and David Cameron and aims to develop a next generation unmanned air combat system with a prototype to be flown by 2020.
It is thought that British company BAE systems and Dassault Aviation are teaming up together to develop the new drone, to the annoyance of EADS who have their own UAV project in development called Talarion.
Details of the new UAV, that is believed to be based on the BAe Mantis drone demonstrator, are not really clear as the project is so new and quite clearly hasn't got that far at present. However, someone somewhere could have, if not the technical specification of the robot, maybe the contractual details of the French/British project.
And elsewhere there's someone working on an intelligence service or industrial competitor willing to pay to have a look.
Written with The Aviationist's Editor David Cenciotti
BAe Mantis UAV demonstrator (image credit: BAe Systems)
Related articles