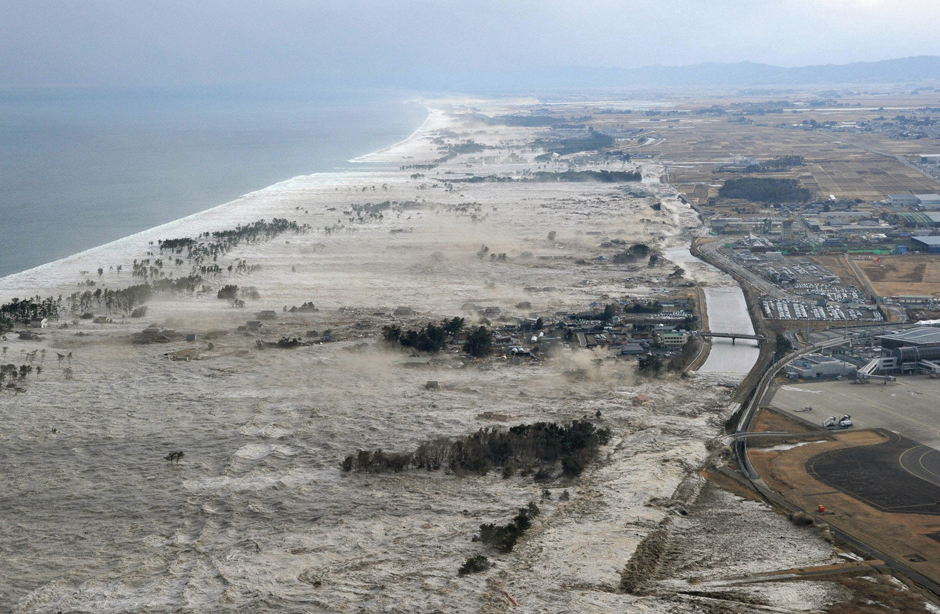 On Mar.11, 2011, at 14.46LT (05.46 UTC), an 8.9 magnitude earthquake (followed by more than 30 aftershocks, the strongest measuring 7.1) with epicenter offshore 373 kilometers from Tokyo triggering a 10-metre tsunami that pounded the country's east causing hundreds of deads and several hundreds more missing.
As a consequence, air travel across Asia and Pacific were heavily impacted. Although there are no reports of damages affecting the JAL fleet its service it's experiencing big disruptions. ANA (All Nippon Airways) has canceled 131 flights and diverted 24, affecting 32.700 passengers. The disruption involved also all the other airlines flying daily scheduled service to Japan. Alitalia canceled the scheduled service with AZ784 from Rome to Tokyo Narita departing at 15.00LT on Mar. 11 and the related return flight (AZ785) scheduled for Mar. 12. The AZ786 Milan-Tokyo was also rescheduled for Mar. 12 (dep. 08.00LT) with return scheduled for Mar. 13. The AZ 792 Rome-Osaka flight, scheduled at 15.15LT on Mar. 11, flew normally (departing at 15.30LT).
Other companies, like Air France and British Airways, were compelled to rearrange their schedules and cancel some flights, while Finnair cancelled all its flights to Japan.
Even though some 13.000 passengers were stranded at Narita and another 10.000 were stuck at Haneda airport, airports infrastructures sufferend minor damages and were able to resume limited operations a few hours after the earthquake. The worst affected was Sendai airport that was completely flooded by a devastating tsunami wave that struck the airfield (located next to the sea) at 15.46LT.
The effects of the quake go well beyond Japan as a tsunami warning was issued for 50 areas of the Pacific including Russia, Canada and Hawaii, and Central American countries like Guatemala, El Salvador and Costa Rica.
Below video and image of Sendai airport being hit by the tsunami raise some questions: at least some planes should have been on the ground when the airport was flooded but none can be seen in the footage. The earthquake hit at 14.46LT and the tsunami hit at 15.57LT: did a 1 hour and 11 minutes warning offer enough time to get rid of all planes presumed to be at Sendai airport?