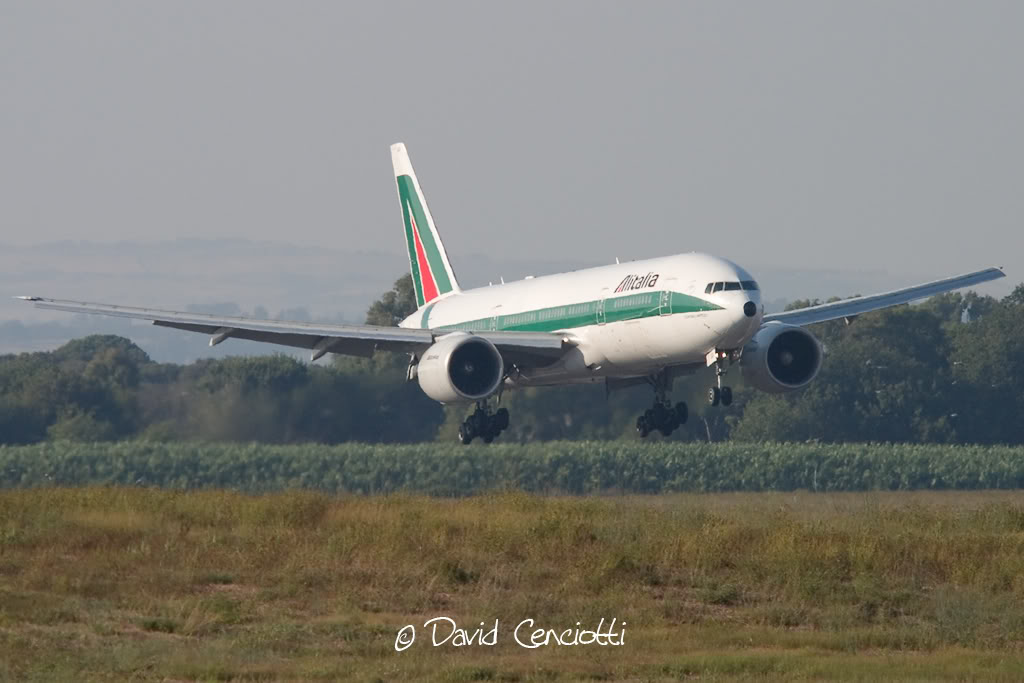 On Sept. 25, an Alitalia B777-200 flying from Rome Fiumicino to Buenos Aires with 295 people on board, performed an emergency landing in Recife, Brasil, for an unspecified technical problem. The passengers were disembarked and re-programmed on another flight to destination with a replacement aircraft. At least two things may be noticed: first of all, the aircraft suffered a problem the day after the head of the ANPAC pilots' union, Fabio Berti, talking with the journalists about the spectre of bankruptcy following the risk to have all the aircraft grounded by the Italian Civil Aviation Agency ENAC (Ente Nazionale Aviazione Civile), expressed the fear that psychological pressure on pilots (that opposed to the CAI consortium offer) could compromise safety standards. Even if the flight suffered a mechanical problem while Berti was pointing to the possible stress of the last hours and fatigue, the situation is not good. Talks are still in progress in these hours, but Alitalia is still loosing some 2 million Euro a day and has been next to the collapse for years. Even if a Swiss company, AMA (Asset Management Advisor), claimed it was interested in 30 of Alitalia's planes to begin operations between Italy and Eastern Europe and could relieve the half of the current Alitalia's fleet of 30 MD-82s and ATR-72s and renting the rest under a "wet lease" contract, it is not clear how the story will finally end. Most probably Alitalia will survive with Air France – KLM taking the 20% shares of the new company and the CAI offer accepted by the unions (with 3250 lay offs and many route cuts). Anyway, social tensions, risk of unemployment, many flights cancellation and uncertain future due to a lack of cash could in some way affect safety of flights.
The second thing that makes me think, is that in this period, only two kind of aircraft seems to be experiencing failures in this period: B747-400s and B777. Even if the reason of the emergency landing was not released yet, the one occurred during the Alitalia flight from Rome to Buenos Aires is just the last of a series of emergencies and failures affecting the B777 flight operations.
For more of the past "Triple Seven" glitches, make a search inside this blog using the box on the right hand side column.