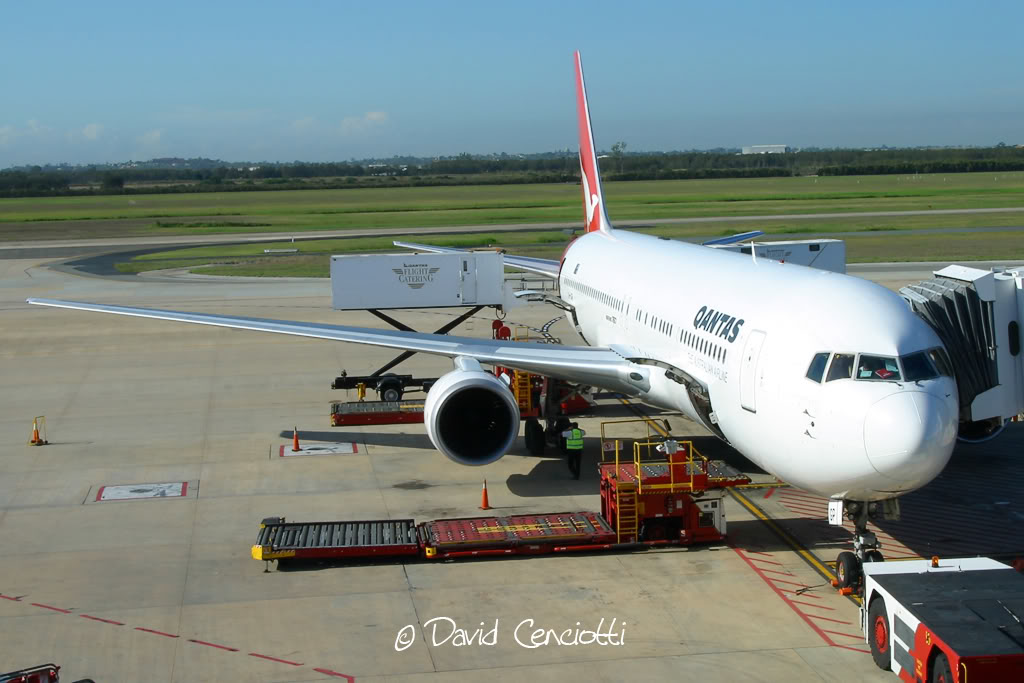 As soon as I read the Breaking News from the Herald Sun (http://www.news.com.au/heraldsun) I thought that something strange was happening to my favourite airline.
Qantas jet suffers safety scare on way to Melbourne
Article from: Herald Sun

Staff writer

July 28, 2008 10:30pm

BREAKING NEWS: A QANTAS flight bound for Melbourne made an emergency landing tonight after a door reportedly opened mid-flight.

The flight, believed to be QF692, took off from Adelaide at 6.08pm but turned around and landed safely 37 minutes later.

There was confusion over what caused the emergency.

Passengers said a door opened mid-flight, causing "chaos" in the cabin.

But airline sources said the doors covering the wheel bay did not close properly after take-off.

The aircraft turned around near Murray Bridge, about 60km from Adelaide, and landed safely at 6.45pm.

A Boeing 737-800 usually flies the Adelaide to Melbourne leg.

The aircraft remained at Adelaide Airport while passengers were transferred to another Melbourne flight.

A Qantas spokesperson refused to comment beyond confirming an incident had occurred on the flight.

The drama comes just three days after a mid-air emergency aboard a Qantas 747 on Friday.

A ruptured oxygen bottle is believed to have ripped a 3m hole in the side of QF30 from Hong Kong to Melbourne, forcing it to make an emergency landing in Manila.

It was revealed yesterday a piece of metal from the bottle sliced into the cabin of the jet, just missing passengers.
Then I read carefully and discovered that it was not an inflight door issue. The problem experienced by the QF B.767 (not the usual 737-800 operated by the Australian airline between Adelaide and Melbourne – that I took as flight QF689 from MEL to ADL on May 22, 2007) was with a gear bay door. The door failed to close and caused some noise. The normal cabin doors need to be pulled inwards before they can swing outside the fuselage. Since the pressure inside the cabin is higher at altitude than outside, it is almost impossible to open it during flight. Unfortunately, the recent QF30 emergency has had a deep (negative) impact on Qantas' imagine and any problem with any aircraft wearing the World famous Flying Kangaroo gets reported and becomes a drama. Passengers and reporters most probably overreacted to a problem that is absolutely different and less dangerous to the one occurred three days ago to the B747-400 VH-OJK flying from Hong Kong to Melbourne. Presuming that the landing gear is fully serviceable, an undercarriage door problem cause only a higher fuel consumption and some noise, without any decompression problem.
Here's a picture of a B767 similar to the one that experienced the landing gear door problem