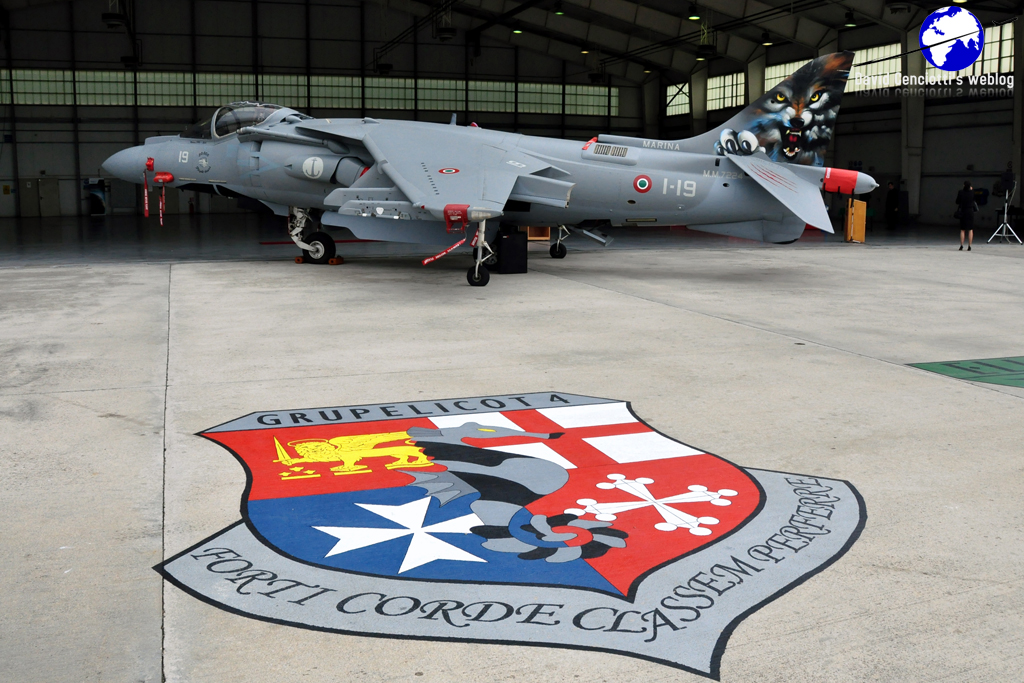 On Oct. 27, 2011, the Marina Militare (Italian Navy) celebrated the 20th anniversary of the GRUPAER (Gruppo Aerei Imbarcati), the squadron flying the Italian AV-8B+ Harriers. During the ceremony held at Grottaglie airbase and attented by the service's Chief of Staff, Adm. Bruno Branciforte, a "Jump Jet" in a special colour scheme was presented.
As the following pictures taken by Raffaele Fusilli show, besides the Wolf (emblem of the squadron) painted on the tail, the aircraft (MM7224/1-19) wears the "30,000 flight hours" stencils just below the cockpit to mark the hours logged by the only Italian Navy squadron equipped with the Harrier since it received the aircraft in 1991.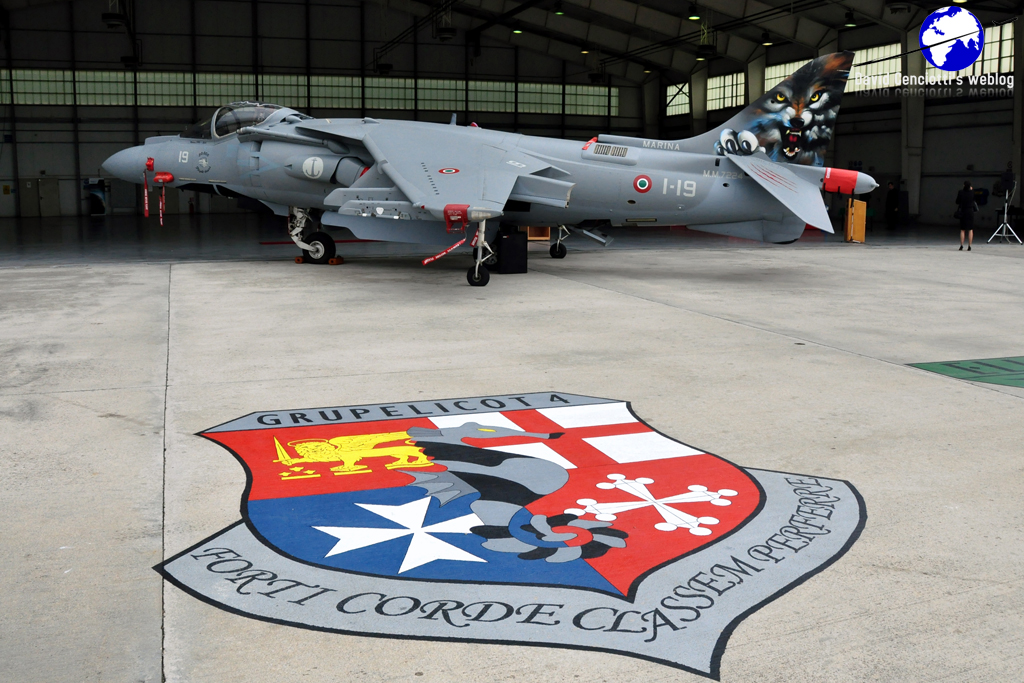 Italian Navy AV-8B+ Harriers of the GRUPAER have recently taken part to the Operation Unified Protector in Libya, performing both DCA (Defensive Counter Air) and BAI (Battlefield Air Interdiction) out of the Garibaldi aircraft carried that has been involved in the air war in Libya from Mar. 25 to Jul. 27 with 7 Harriers, 1 EH-101, 2 SH-3Ds and 1 AB-212.
On Nov. 2, Adm. Branciforte welcomed the Italian Navy crews who took part to the war in Libya on board the Garibaldi docked at the Taranto Naval Station.