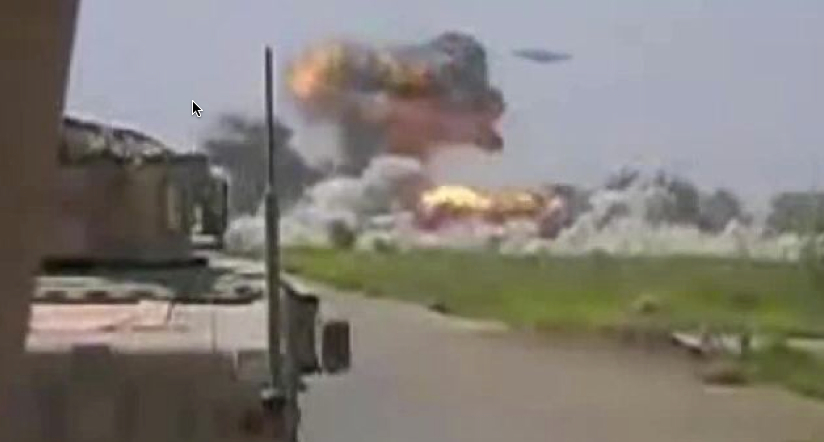 A mysterious triangular shaped airborne object attacks Taliban camp in a video allegedly filmed by U.S. Marines. Genuine or fake? Fake.
The following footage was allegedly filmed in Afghanistan by U.S. Marines that captured this footage of what looks like an Unidentified Flying Object, hovering over a Taliban camp in Afghanistan before attacking and destroying it.
Although triangle-shaped, hence resembling the mysterious planes spotted over Kansas and Texas, the UFO seems to be smaller than the two aircraft photographed at high altitude over Continental U.S.
Here's a screenshot showing the aircraft.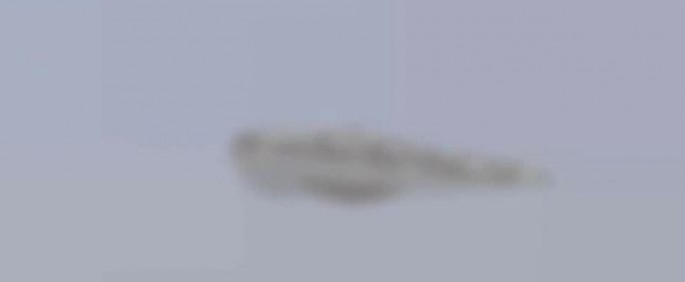 Is the video genuine?
No.
Here's an interesting analysis.
The footage was posted on a Youtube channel with tons of videos of spacecrafts and UFOs, some of which are clearly fake, doctored videos.
Even if secret drones and new stealth planes really exist, this video is probably not among the evidences of those Black Projects and the triangular aircraft was added in post-editing on a video of an ammunition pile being detonated.
Related articles